JESUS CULTURE RELEASES NEW SONG - "EVERYTHING THAT HAS BREATH (PRAISE)" WITH BRYAN & KATIE TORWALT
NEW JESUS CULTURE ALBUM COMING THIS SUMMER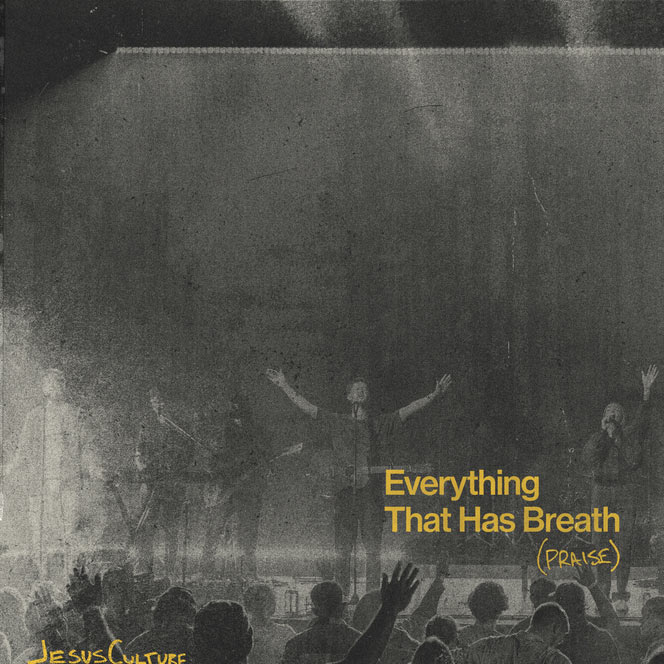 NEWS SOURCE: Merge PR
June 2, 2023
NASHVILLE, TENN. (JUNE 02, 2023) - Jesus Culture releases a brand new song, "Everything That Has Breath (Praise)," with worship leaders Bryan & Katie Torwalt. Click here to listen to the song and below for the video.
This song of praise was recorded live in Costa Mesa, California, and will be featured on the forthcoming Jesus Culture project coming this summer, which will be the first new project from the collective artists since 2020's two-volume Church project.
"Praise is mentioned more than 200 times in the Bible and not only is it a weapon in our hand, it is what we were created to do," shares Katie Torwalt about the inspiration for the new song. "Praise is our overflowing response to the revelation of God and all His goodness. Sometimes praise comes pouring out of us and sometimes, like David, we command our soul to praise."
The Torwalts have been part of Jesus Culture Music since 2010. Their debut album featured the GRAMMY-Award-winning song, "Holy Spirit," which opened the doors for many to experience worship in a powerful way.
She adds, "As we sat down to write about praise and bringing Jesus something that 'costs us something,' we were reminded again to bring our sacrifice of praise in all seasons. He is worthy today and every day. We pray this song gives us a new language to lift our voices to Him!"
ABOUT JESUS CULTURE: Jesus Culture is a church community of revivalists whose heart is to see a generation impacted through encounters with the Presence of God. The Jesus Culture movement began 20 years ago and continues today at their local church in Sacramento, California. Jesus Culture is focused on equipping young and old to transform society by living in community, growing in the Word of God, discipleship, and living lives surrendered to Jesus in passionate worship. They recorded their first album in 2005 at their youth and young adult conference in Redding, California. They have since released 11 live albums, not including Church, their most recent release. They have sold more than three million albums worldwide and garnered more than four million followers on social media and over 83 million views on YouTube. But their greatest accomplishment to date is that after all these years, they are still living with hearts on fire for Jesus and still hungering for more of Him. Today, the passionate desire to serve the body of Christ and to see the Church rise up and wholeheartedly pursue Jesus is stronger than ever. Visit JesusCulture.com for more information.
###
For more info on Jesus Culture, visit the JFH Artists Database.