HEZHOUSE ENTERTAINMENT RELEASES NEW SINGLE FROM KEVIN LEMONS & HIGHER CALLING'S ALBUM, THIRD ROUND
"PROCLAIM" Available Now as Digital Single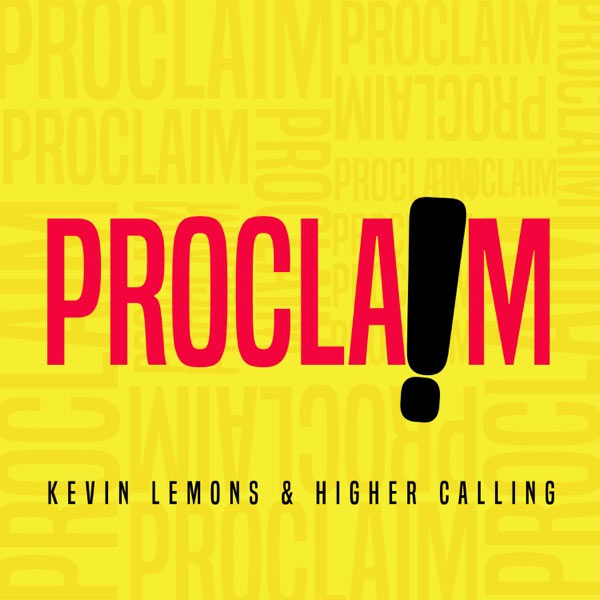 NEWS SOURCE: Worthink PR
June 30, 2023
Brooklyn, NY – June 30, 2023 – HezHouse Entertainment has released "Proclaim" by Kevin Lemons & Higher Calling as a new single available on all digital service providers. The song has also just been serviced to radio.
While everyone who knew him and/or loved his music is still devastated by the untimely passing of choirmaster Kevin Lemons earlier this year, his legacy continues through Higher Calling, the formidable chorale he founded, and the impact that he has left on the Gospel music industry.
"Proclaim" is a roof-raising, hand-clapping Sunday morning song that makes you want to stand up and sing along with the choir. On the up-tempo track, the majestic voices that comprise Kevin Lemons and Higher Calling encourage listeners to boldly exalt the name of the Lord. "Proclaim" displays Kevin Lemons' desire to inspire listeners to praise God for who He is, at all times.
Over the course of his career, Kevin Lemons and Higher Calling released three critically acclaimed albums and performed internationally. The choir's album Third Round earned them Stellar and Dove Award nominations.
Download "Proclaim" on all major digital streaming platforms.
Third Round is available everywhere digital music is sold.
Buy/Stream Third Round: https://kevinlemons.lnk.to/ThirdRoundEM!KL
Connect with Kevin Lemons and Higher Calling
Kevinlemonsandhighercalling.com
Facebook: https://www.facebook.com/KevinLemonsAndHigherCalling/
Instagram: @kevinlemons_highercalling
About Kevin Lemons & Higher Calling
Kevin Lemons & Higher Calling was founded when Kevin and a group of young singers came together for a special music event created by Kevin's father, Wilbert Lemons. Kevin's father was the director of the historic Atlanta Masonic Choir, which was founded by Kevin's grandmother Annie Ruth Lemons. The group enjoyed singing together so much that they decided to stay together. Today, Kevin Lemons & Higher Calling is a 100-member ensemble with 50 Atlanta-based singers and 50 additional singers from California, Virginia, the DMV area, New York, New Orleans, Texas, North Carolina, Florida and Alabama.
About HezHouse Entertainment
HezHouse Entertainment was founded by Grammy Award winner Hezekiah Walker to keep progressive choir music alive. Hezekiah Walker is a Gospel music pioneer, and the traditional sound and energetic style of his Love Fellowship Choir has influenced a generation of great singers and ensembles. Distributed through Provident Entertainment, HezHouse Entertainment is home to Vincent Bohanan & SOV, Mark Hubbard & The Voices and Kevin Lemons & Higher Calling.
###