Award-Nominated Songstress, Andrea René, Releases New Single, "Forgive Me", On Global Forgiveness Day, July 7, 2023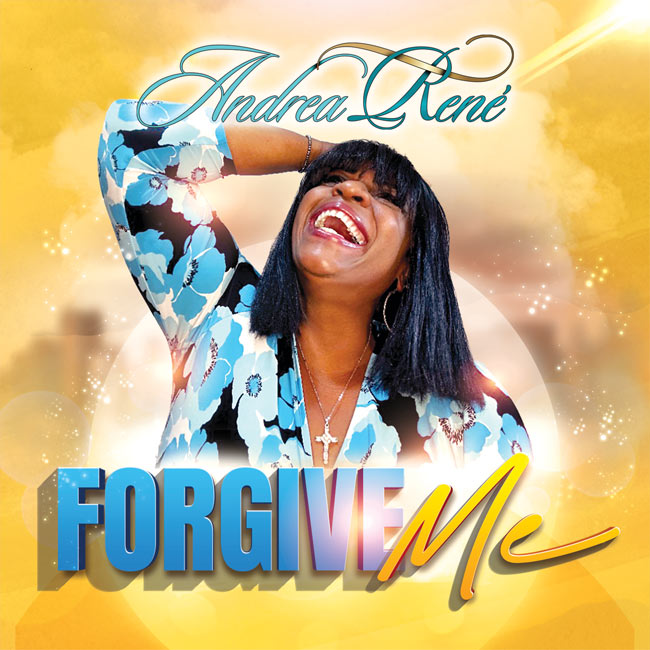 NEWS SOURCE: Inspirational Song Factory
July 3, 2023
(Washington, DC) – July 3, 2023 – Forgiveness is a very difficult thing to do. Gospel Artist Andrea René knows first-hand just how difficult it is. But the multiple WAMMIE Award Nominee felt the Lord tug on her heart to record her latest single, "Forgive Me," to remind believers that, although hard, the Lord still requires us to forgive. A remake of a tune penned by Reba Rambo and Dony McGuire and made famous by the late Disco Queen herself, Donna Summer, "Forgive Me" is a plea to God to help extend the grace to others that's already been extended to us. The new single, released on the artist's own Inspirational Song Factory record label, will be available on all digital platforms on July 7, 2023.
Produced by keyboardist and fellow artist Ruth Goolsby of RNG MUSIQ Productions and mixed and mastered by Mark Reiter of the GRAMMY Award-winning recording studio, Bias Studios in Springfield, VA, the track showcases Andrea René's mellow - yet powerful vocals - over soft jazz instrumentation. In addition to the captivating melody, the gut-wrenching and heartfelt lyrics will find the listener reflecting on their own personal journey of forgiveness.
"A few years ago, I was sitting in a church service, and the preacher was preaching about different attributes that Christians should have," Andrea René recounts. "He had with him some wooden cut-outs of those attributes, and as he preached, he began passing them out to people in the congregation randomly. He walked up to me and handed me the cutout that said, 'Forgiveness'. In that moment, I knew the Lord was speaking to me. It was then that I began to look at my life and the unforgiveness that I had been harboring. I knew God wanted me to deal with it – starting that day. It's been a difficult journey, but I have forgiven people and am in the process of forgiving others – even those who have inflicted the deepest pain upon me. As a believer – no matter the circumstance – I am expected to forgive."
That's why on July 7, Global Forgiveness Day, Andrea René is urging everyone to think about one person they need to forgive and to take one small step in the process of forgiveness. The Christian Embassy of Christ's Ambassadors (CECA) founded National Forgiveness Day in Victoria, British Columbia, Canada, in 1994, and once it caught on internationally, it became Global Forgiveness Day. "Even if it's just a prayer, asking God to give you the strength to forgive is a step," she shares. "For some, it may be a phone call, a text, a letter or a visit. Whatever it is, take that step. God views it as vitally important." Andrea René hopes the new single, "Forgive Me", will make the process a little easier.
Known for other singles such as "Count It As Done" and "Who Do I Run To" and her performances of the National Anthem for the NBA's Washington Wizards, the WNBA's Washington Mystics and the Georgetown University Hoyas, Andrea René was groomed in Gospel by former choir directors and Gospel greats Richard Smallwood, Byron Cage and Ricky Dillard. In addition to being a gifted vocalist, songwriter, pianist and producer in her own right, the 25-year music industry veteran got her start in the music business as a manager at The Recording Academy/GRAMMY Awards andlater as an award-nominated Gospel music publicist representing artists such as Gladys Knight, Pastor Charles Jenkins and the late Andraé Crouch. A Summa Cum Laude Graduate of the prestigious Berklee College of Music, Andrea René will release a new EP in late 2023.
To connect with Andrea René, log on to www.andrearenemusic.com or on Facebook, Instagram or Twitter.
###