Jonathan Lane Promoted to Vice President of Music Administration and Contracts for Integrity Music
Top Christian Music Industry Veteran Takes On New Leadership Role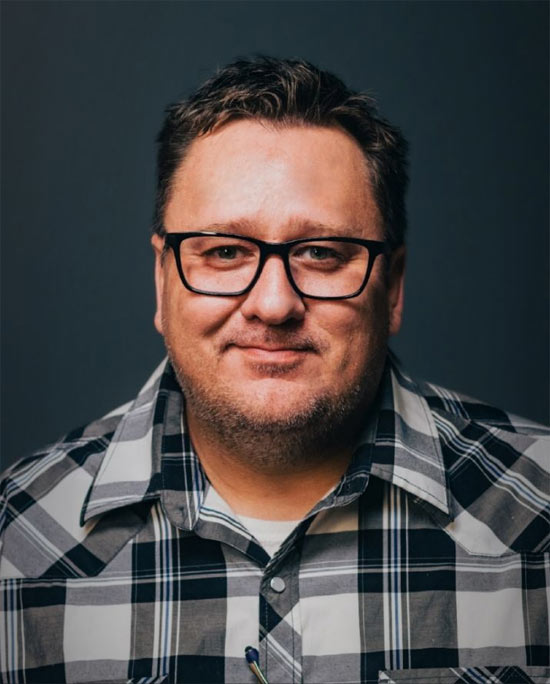 NEWS SOURCE: Integrity Music
July 17, 2023
(Brentwood, TN) – Integrity Music recently promoted Jonathan Lane to Vice President of Music Administration and Contracts. A Christian and Gospel music industry veteran, Lane has worked with many of the top songwriters, artists, and producers in worship music. His expertise in copyrights, licensing, and royalties as well as contract drafting, negotiation and management has driven his journey beginning as a church licensing assistant in 2001 to his current role overseeing Integrity Music's global administration activities and contracts.
"It gives me nothing but great joy to see Jonathan Lane promoted to Vice President within our organization," said Jonathan Brown, President of Integrity Music, "He is one of the most experienced, trustworthy, insightful, and knowledgeable people at Integrity Music and I believe within the Christian music industry. His dedication to serving artists both in the US and around the world is second to none and the team he assembled, and leads is world-class."
Lane graduated from the University of North Alabama's Commercial Music program in 2000. He began working for Integrity Music in 2001 when it was located in Mobile, AL, as the Church Music Licensing Assistant. In 2005, he was promoted to Manager of Copyright & Licensing and again in 2014 as he became Senior Manager of Music Administration. Finally moving to Nashville in 2016 with Integrity, Lane then took on the role of Director of Music Administration and Contracts in 2018, followed by a promotion to Senior Director of Music Administration and Contracts in 2020. In 2021, he built a full music administration team to pull Integrity's publishing administration back in house after the latter was stewarded by Capitol CMG for a decade.
Commenting on his latest promotion, Lane said, "I am incredibly excited and thankful to Jonathan Brown and the entire leadership team of Integrity Music and David C Cook. I'm excited to continue to serve the Church and artists by doing my part in stewarding the songs that help people worldwide experience the presence of God."
Jonathan has been married to his wife Jennifer for 23 years with whom he has the joy of having two daughters, ages 16 and 20. The Lane family lives on a farm taking care of ducks, chickens, and geese. Besides music, his interests include researching Bigfoot. He also supports college football, adamantly cheering for the Auburn Tigers.
For more information about Integrity Music, please visit integritymusic.com.
Integrity Music is part of the David C Cook family, a nonprofit global resource provider serving the Church with life-transforming materials. With offices in both the US and the UK, Nashville, Tennessee and Brighton, East Sussex, Integrity Music is committed to taking songs of substance to the local church and its leaders around the world.
###