HGHTS Releases Debut Album, Hiding Place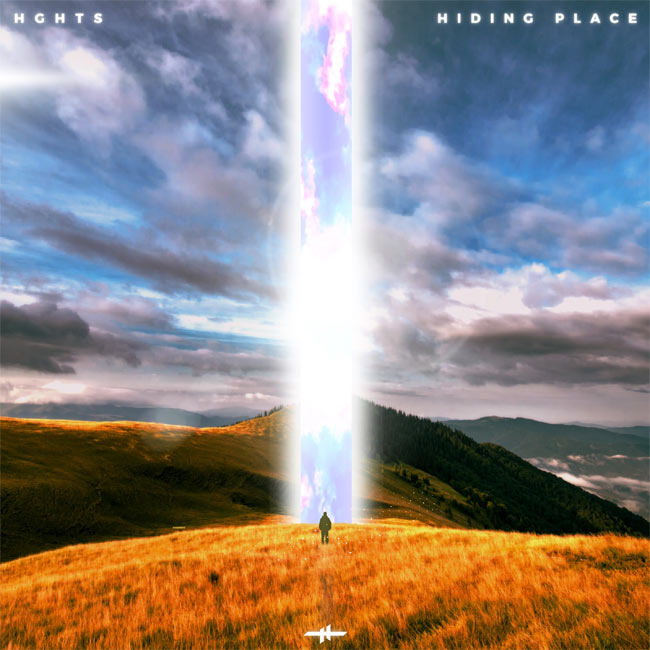 NEWS SOURCE: DREAM Records
July 21, 2023
Los Angeles, CA (July 21st, 2023) — Today, Nashville Pop Artist HGHTS releases his debut album Hiding Place (DREAM Records) available on all digital retail and streaming service providers. The 12-track album is an abundance of hopeful pop friendly tracks featuring collaborations with Joshua Micah, Sajan Nauriyal, Hyper Fenton, and Sofyka. The album was self-produced by HGHTS.
"This album means so much to me. I felt a calling when I first started my HGHTS project to reach a very specific audience. Being a DJ for many years, I've seen first hand how lost the club and festival scene is. My goal was to make music that would reach those audiences through quality production while also carrying the message of truth through the lyrics. That was my heart when I started writing Hiding Place. Over the two years working on this project I recognized that it was also becoming a very personal album. As I started writing lyrics, I felt convicted to share my story. This also started to affect the album sonically as I started making songs that I loved to listen to; songs that brought peace to my soul (mostly instrumental and cinematic arrangements). Over time, this album became an incredible mixture of music that I felt called to make combined with music that helped heal my soul when I was at my lowest point. My hope for this album is that it helps just one person the way it helped me. Thanks for listening!" - HGHTS
Track listing:
1. Intro
2. Miracles
3. Hold On
4. Set Me Free
5. Need You
6. Otherside
7. Breathe
8. Crazy
9. Same
10. Fall Apart
11. Don't Be Afraid
12. Hiding Place
Listen or buy Hiding Place here:

Connect with HGHTS:
Soundcloud YouTube | Instagram
ABOUT HGHTS:
Starting as a classically trained pianist, HGHTS (Nathanael Brown) has always been fascinated with the concept of mixing genres. Over the course of the past 10 years, he has toured in a metal band, performed at music festivals as a DJ, and even made his way to the semi-finals of America's Got Talent in 2022 alongside his brother Gabriel, known as Black Gryph0n on YouTube. After graduating from the Naval Academy in 2014, HGHTS served for two years as a Navy Pilot and three years as an Oceanographer, finally leaving the Navy as a Lieutenant. Since then, HGHTS has been pursuing a career as a songwriter and producer with a singular vision of reaching those who are lost with the message of hope that is found in Jesus through music.
ABOUT DREAM RECORDS:

DREAM provides artists with a genuine approach to how real artist development should be done. By allowing for a partnership as a business model, DREAM artists empower themselves to develop and carry out a real vision for their lives as they affect other people's lives with their music and message. Incorporating social media, press, radio and touring, DREAM is helping its artists grow together as a family. DREAM was founded in 2008 and has grown into multiple labels and a publishing company.
###
For more info on HGHTS, visit the JFH Artists Database.