AOH Music Release New Single, "Restless," on August 4th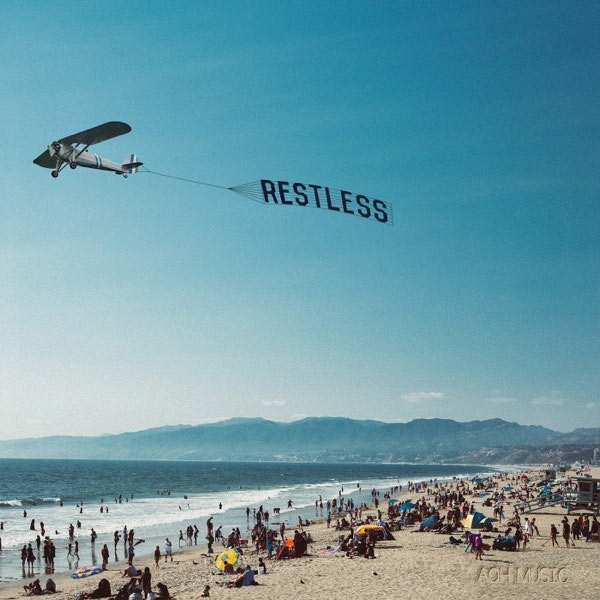 NEWS SOURCE: AOH
August 4, 2023
New York, NY. (July 28, 2023) — AOH Music (vocalist Brianne Nealon, drummer Jimmy Meier, and guitarist/producer Jack Garno) reminds us that resting in Jesus is the only way to truly "stress less" with their new single "Restless," releasing Friday, August, 4th.
This song was inspired by an encounter with the Holy Spirit while recording at Ocean Way Nashville Studio and was written, and recorded in the band's studio in New Jersey.
"We're living in a generation where there are more "techniques" and vices than ever to deal with stress, because everyone is more stressed than ever before. Life has gotten very complicated, with distractions and temptations available at our fingertips every second of the day", says the band. "So, it's easy to think we have to complicate de-stressing, but it's really simple. If you want to stress less, bring your worries to Jesus, because through Him, all things are possible".
This single is the second release following their EP, "Live at Ocean Way Nashville" which featured the songs "Abba Father", "Heal Our World" and "Light of the World". They earned immediate adds on hundreds of playlists, most notably Spotify's New Music Friday Christian and Amazon Music's Worship Now.

The band will set out on tour in the fall, playing faith-based concerts and events across the nation. In addition to AOH Music, Nealon, Meier and Garno lead worship nights and perform at faith-based concerts and retreats through the Array of Hope Ministry, where they met four years ago.

Follow AOH Music on social media:
Instagram: instagram.com/aohmusic_
Facebook: https://www.facebook.com/aohmusic
TikTok: https://www.tiktok.com/@aohmusic_
Youtube: https://www.youtube.com/@aohmusic
Spotify: https://open.spotify.com/artist/1llt760POSmdKmBFiMaz3m?si=NzcyhZAsR7y06hQYOdMmVw
About AOH Music:
AOH Music is a three-piece band based in New Jersey, composed of vocalist Brianne Nealon, drummer Jimmy Meier, and guitarist/producer Jack Garno. AOH music has performed events on both coasts. The trio recently recorded a three-song EP at the iconic Ocean Way Nashville Studios which was released this past May and was received with great reviews and enthusiasm.
###