NEEDTOBREATHE RELEASES UPLIFTING SINGLE "HIDEAWAY" FROM NEW ALBUM CAVES, DUE SEPT. 15
Tickets for Fall Arena Tour On Sale Now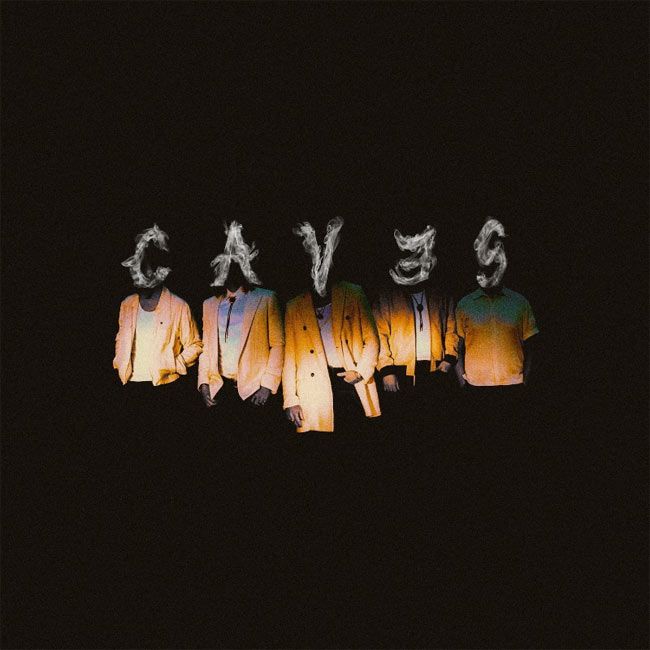 NEWS SOURCE: The Green Room
August 10, 2023
Nashville, TN – August 10, 2023 – " Chase down the silver lining, we're gonna find a way," lead singer Bear Rinehart of multi-platinum rock band NEEDTOBREATHE recites on their newest single, "Hideaway," released today.
Co-written by Rinehart and notable Nashville songwriters Trent Dabbs and John-Luke Carter, "Hideaway" is a catchy, uplifting track that will resonate with listeners that have ever felt tired, beaten down or alone.
Described as "hopeful and joyful" (Rolling Stone) and as "delivering a passion through their music that leaves their fans feeling like they've just climbed down from a mountain" (Forbes) the comforting message of "Hideaway" encourages resiliency through the hard times.
It's also what initiated the recording process for the band's new album CAVES."We traveled to Utah to do pre-production on some new songs and 'Hideaway' came together in a really magical way," NEEDTOBREATHE explains, "It's one of our favorite moments on the record."

Fans can listen to "Hideaway" HERE today and pre-order or pre-save CAVES HERE.

Due out September 15, CAVES is a collection of awe-inspiring melodies, breathtaking instrumentation and epic-scale energy, giving the band's soul-probing approach a bigger, more expansive new scope––one that American Songwriter writes is "brimming with anthemic, arena-worthy sounds" and has "larger-than-life productions."
The album features a diverse lineup of special guests, including country hitmakers Carly Pearce and Old Dominion, Northern Irish singer-songwriter Foy Vance and alternative rock band Judah & The Lion, who will be touring with NEEDTOBREATHE this fall. Tickets are on sale now HERE.

CAVES was written in two post-pandemic phases – first during their aforementioned getaway in Utah, where the group was finally able to get together again, and then again after they returned to the road, re-acclimating to massive crowds alongside OneRepublic. The making of the album was captured in a two-part documentary "A World Without A Mirror: The Making of CAVES". To watch part one, click HERE.
CAVES Tracklist
1. The Cave
2. Everknown
3. How Wonderful We Are
4. Dreams (ft. Judah & The Lion)
5. When You Forgive Someone
6. Wasting Time (ft. Old Dominion)
7. Fall On Me (ft. Carly Pearce)
8. Hideaway
9. By and By
10. Reaching Out To Find You
11. Temporary Tears (ft. Foy Vance)

About NEEDTOBREATHE
Despite a 20-year history that includes all the accolades of an iconic band, GRAMMY-nominated, multi-platinum band NEEDTOBREATHE came into their latest studio album with a much different frame of mind. They still felt they had something to prove. In truth, this is a band who have loomed large for years, leveraging a unique fusion of modern rock, purpose-driven soul and irresistible pop appeal into a stat line which puts them in exceedingly rare company. Formed in South Carolina in 2001, NEEDTOBREATHE has grown and evolved to occupy a unique position in the modern genre landscape. They've placed five Number One albums all across the Billboard chart spectrum, from Rock and Alternative. They've racked up two billion career streams and scored multi-platinum chart topping hits – deep-feeling anthems with a spiritual conscious like "Brother" (feat. Gavin DeGraw), "Who Am I," "Let's Stay Home Tonight" and dozens more. And they've done it all while filling venues across the globe, either as headliners or with a diverse array of superstars like Taylor Swift, OneRepublic and Tim McGraw. Ask their fans and it's been two decades of spirit-mining songs, master musicianship and elemental artistry, digging deep to create a series of sonic monuments to the human condition. Yet for all they've built, the five-piece group remains a veiled figure in the shadowed fringe of modern rock to some – so on their ninth studio album, CAVES, they're coming out into the light. DueSeptember 15, CAVES is a collection of awe-inspiring melodies, breathtaking instrumentation and epic-scale energy, giving the band's soul-probing approach a bigger, more expansive new scope. To learn more, visit NEEDTOBREATHE.com.
###
For more info on NEEDTOBREATHE, visit the JFH Artists Database.