Wild Harbors Returns with Encouraging Anthem "Daylight" on September 8th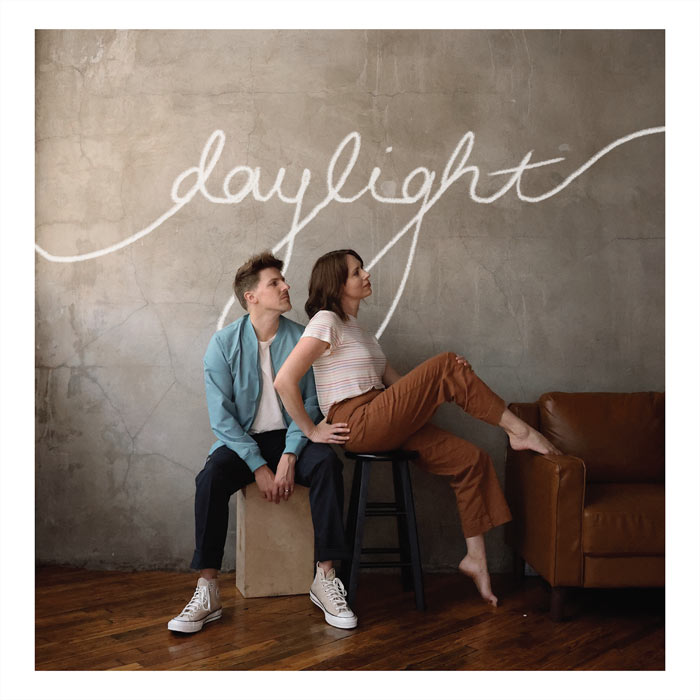 NEWS SOURCE: Wild Harbors
August 22, 2023
[NASHVILLE, TN] - Critically acclaimed indie-pop band Wild Harbors is thrilled to announce the upcoming release of their quarantine breakout single, "Daylight," produced by Jacob Early (notable for his work with John Mark McMillan and Jess Ray). The feel-good single is set to inspire listeners worldwide when it drops on September 8th, 2023.
"This song came to life during a pandemic-era bike ride," says Wild Harbors' vocalist and songwriter Jenna Badeker. "We had been trapped at home for months, and with the gift of an unusually mild winter day, we hit the greenway. The afternoon sun was making everything golden. It felt so good to be physically moving after months of not touring and wondering what our life would look like going forward, and lyrics about making the most of whatever time we are given started tumbling out with the melody. I somehow managed to hit record on my phone to capture what was happening without falling off the bike, and when we got back, Chris and I got to work shaping it."
"Daylight" is a soul-stirring anthem that showcases the band's signature melodic charm and heartfelt lyrics amid striking drumbeats, cheerful ukulele, and modern pop samples. With their marriage-enhanced blend of vocal harmonies, Wild Harbors continues to prove their musical prowess and ability to connect deeply with their audience. Producer Jacob Early brings a current, innovative twist to the band's acoustic folk roots, and "Daylight" is a testament to the powerful synergy between Wild Harbors and Early. The layered track reflects the band's growth and evolution as musicians while staying true to the honest, earnest themes that have earned them a dedicated fanbase.
About Wild Harbors: Wild Harbors is comprised of husband and wife singer-songwriters Chris and Jenna Badeker. Formed in 2018, the alternative pop outfit creates gutsy, lyric-driven songs laced with intricate vocal harmonies. Drawing energy from acts like The Head and The Heart and JOSEPH, Wild Harbors pours life into songs informed by their relationships and faith. Their debut full-length album, Monument (2019), landed songs on multiple "Best Of" lists for 2019 and was produced by Andrew Osenga in Nashville, TN, where the band now resides.
"Daylight" will be available on all major streaming platforms starting September 8th, 2023. Presave the song at https://tinyurl.com/whdaylight. To stay updated on Wild Harbors' latest news and announcements, follow the band on their social media channels and visit their official website.
For press inquiries, interviews, and other info, contact Maggie at wildharborsinfo@gmail.com. wildharbors.com || facebook.com/wildharbors || instagram.com/wildharbors || wildharbors.com/epk
###