SHANE DAVIS RELEASES "HEAVEN'S OUR REWARD" TO CHRISTIAN RADIO
Uplifting Track Echoes a Message of Faith and Heavenly Promise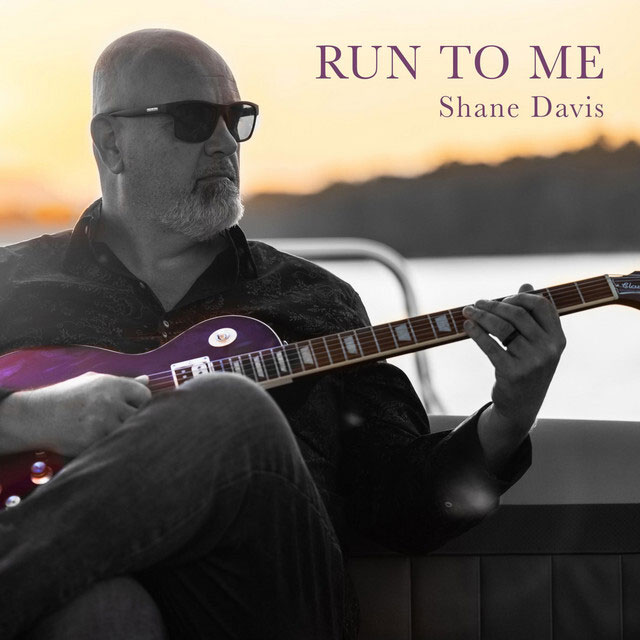 NEWS SOURCE: INOV8 PR
September 19, 2023
NASHVILLE, TENNESSEE (September 19, 2023) – Independent Christian artist Shane Davis is elated to announce the release of his uplifting single "Heaven's Our Reward" to Christian radio today. The song, which is a part of his album "Run To Me," is available across Christian AC, Christian Rock, and Christian Country formats. As both the writer and the voice behind the song, Shane seeks to communicate a message of hope, faith, and the joyful anticipation of Heaven's reward.
With an impressive production backdrop steered by the renowned bassist of the Marshall Tucker Band, Tim Lawter, "Heaven's Our Reward" emerges as a powerful anthem of faith. The song resonates deeply, drawing listeners into a narrative grounded in faith, resilience, and the transformative power of God's love. The lyrics vividly echo the life and ministry of Jesus, urging believers to "take up your cross and go into the world" and carry the message of salvation to "lost brothers and sisters."
Reflecting Shane's rich musical background that has been nurtured in the harmonious environments of South Carolina churches, the song incorporates a harmonious blend of influences from musical legends, modern maestros, and Christian music pillars. Shane's journey, characterized by an undying passion for music and a deep-rooted faith, finds a resonant echo in this new release. His musical narrative is a testimony to the resilience of the human spirit, the redemptive power of faith, and the hope of a reward in heaven.
Shane comments, "This song carries a piece of my testimony, the challenges I've faced, and the powerful transformation through Christ's love. It's more than a song, it's a call to action, a plea for us all to embrace our calling and to remember the promise of heaven that awaits us."
Listeners can look forward to a song that not only offers melodious richness but also a lyrical depth that invites reflection and a heartwarming reminder of the heavenly reward that awaits believers.
As Shane Davis steps into this exciting new chapter, the world is invited to witness the unfolding of a musical saga grounded in redemption, relentless passion, and an evergreen hope that echoes in the refrain, "This is our calling, Heaven's our reward."
Connect with Shane Davis:
https://shanedavismusic.com/
https://www.instagram.com/shanedavismusic/
About Shane Davis:
Shane Davis is a South Carolina-based artist whose musical journey is marked by depth and a profound sense of redemption. His early days were shaped by the sacred ambiance of a church, which later expanded to the vibrant energy of leading high school bands and the allure of night club stages. However, anchored by a deep-rooted faith, Shane made a meaningful transition back to Christian music, using his talents to inspire and convey hope. His influences span a broad spectrum, from rock legends like Lynard Skynard and BB King to Christian music pillars such as We The Kingdom and Jason Crabb.
Shane's recent project, crafted with the expertise of Tim Lawter, former bassist of the Marshall Tucker Band, underscores his commitment and journey as an artist. Through all of life's melodies and challenges, Shane remains a beacon of resilience, his passion for music continually fueled by the unwavering support of his family.
###