Dezzy Yates Added to Street Fighter-Inspired Soundtrack
Honoring the 50th Anniversary of Hip Hop and 35 Years of Street Fighter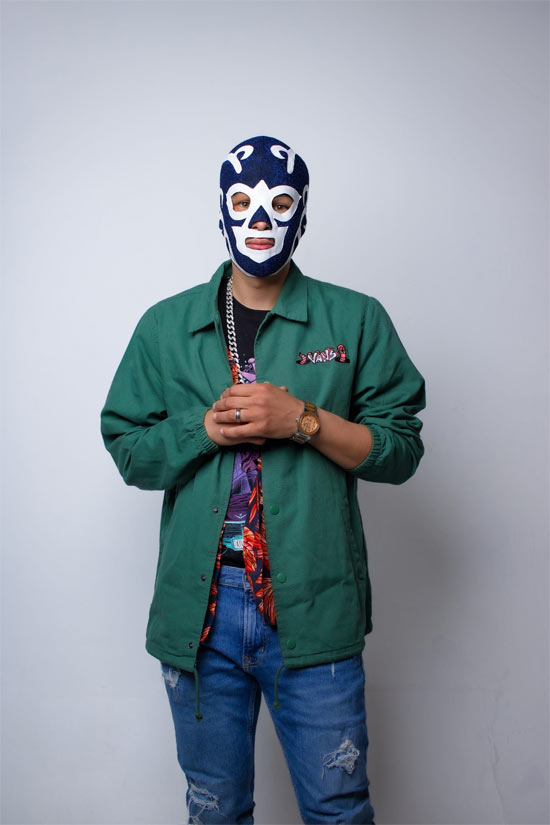 NEWS SOURCE: FiveTwenty Collective
September 30, 2023
Dezzy Yates has been selected to be part of a soundtrack that honors both the Street Fighter franchise and the 50th anniversary of Hip Hop (celebrated during the month of August).
The song is a revamping of Yates' mixtape Tales From the Checkered Backpack, released in 2016, record "Sonic Boom" which featured PM Lowe and Treble along with production by The Alumni.
"Sonic Boom" samples "Guile's Theme," from Street Fighter II, in the hook. Guile's special attack is known as the "Sonic Boom" which led to the record's title. The song received airplay by legendary CHH deejay Chris Chicago, was featured on media outlet Rapzilla, and ended up catching the ear of NERDS Clothing (streetwear brand that has collaborated with WWE, AEW, and Capcom) CEO Eric Medina.
The Road to a CAPCOM Deal
"Eric asked if it would be okay for nerdcore rapper Mega Ran to do a remix of the track. It was remixed, but, due to unforeseen circumstances, it was never fully released. He held on to the record and suggested that I do more music embracing the nerdcore aspect of hip hop." - Dezzy Yates
In 2023, Yates was invited as a VIP guest to a Mega Ran show in Phoenix, AZ. Mega Ran informed him that Medina pitched the "Sonic Boom" remix to Capcom (the company responsible for the Street Fighter franchise) and suggested a hip-hop album centered around Street Fighter.
"Shortly after that, I received a message from Eric via Instagram stating that Capcom indeed wanted to use 'Sonic Boom' on their album," explains Yates. "After months of redoing takes and sending over files, I was given a contract by Capcom to sign."
The record is now set to be featured alongside major hip-hop artists such as Benny the Butcher, Dave East, Papoose, and Royce da 5'9.
'Steel Sessions' Soundtrack
MNRK Music Group, NERDS Clothing, and platinum-selling producers Steel Sessions partnered to create the 17-song original soundtrack with songs inspired by the sights, sounds, and action of the Street Fighter franchise.
Street Fighter 6 x NERDS Clothing presents Steel Sessions is executive produced by Steel Sessions and will be available on October 6, 2023 via all major digital streaming platforms. A physical release of the soundtrack is due later this year. The release builds on the recent launch of "Street Fighter 6" on PlayStation 5, PlayStation 4, Xbox Series X|S, and PC.
The first single, "Perfect," features Benny the Butcher's Black Soprano Family and is out now. The soundtrack is available to pre-save here.
The Street Fighter franchise is currently celebrating its 35th anniversary. It has had a long and close connection with hip-hop music and culture. The newest game release just surpassed 2 million copies sold since launch.
Yates' inclusion in this historic release is certainly news worth sharing for the Christian Hip Hop community!
###