"Fight Like Heaven" By Open Heaven Is Now Available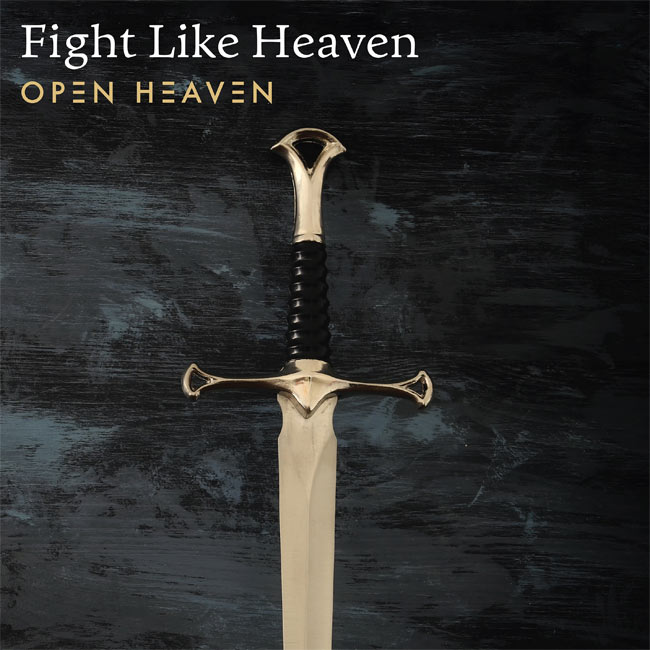 NEWS SOURCE: DREAM Records
October 6, 2023
Los Angeles, CA (October 4th, 2023) — Today, "Fight Like Heaven" by Open Heaven is now available on all digital retail and streaming service providers via DREAM Worship worldwide. The Columbus, Ohio team that leads worship for Faith Life Church recorded their new song live. It was produced by Scotty Mearig and co-written by Alexis Keesee, Amy Freudiger and Tom Keesee.
"Fight Like Heaven was written as a response to a challenge from our Pastor's wife, Drenda Keesee, who wrote a book by the same name. It's a challenge to the church to wake up, stand up, and be counted when no one else will. We see the enemy's plans to destroy people's faith, future, and created purpose, so we must get in the fight. That's why this song says, 'Warriors arise! Now is the time!' We choose to engage in spiritual warfare when we stand up for righteousness, to be the light, and not hide our love for Jesus. That's what this song is all about, and we hope it challenges others to join us in praying, speaking up, and wielding influence for the Kingdom of God." - Amy Freudiger

Connect with Open Heaven:
Web | Facebook | Twitter | Instagram | YouTube


ABOUT OPEN HEAVEN:
Open Heaven is a contemporary worship collective based out of Faith Life Church in Columbus, Ohio (Pastors Gary and Drenda Keesee). With music rooted in pop and rock sounds, mixed with the power of worship, Open Heaven's latest single "None Like You" released September 22, 2023. Led by Amy Freudiger and accompanied by other worship leaders and songwriters, Open Heaven's mission has always been to inspire an atmosphere in which the miraculous can happen and all eyes are on Jesus.
ABOUT DREAM WORSHIP:
DREAM provides artists with a genuine approach to how real artist development should be done. By allowing for a partnership as a business model, DREAM artists empower themselves to develop and carry out a real vision for their lives as they affect other people's lives with their music and message. Incorporating social media, press, radio and touring, DREAM is helping its artists grow together as a family. DREAM was founded in 2008 and has grown into multiple la- bels and a publishing company.
###