Matt Sassano Releases Empowering New Rock Anthem, "Fuel"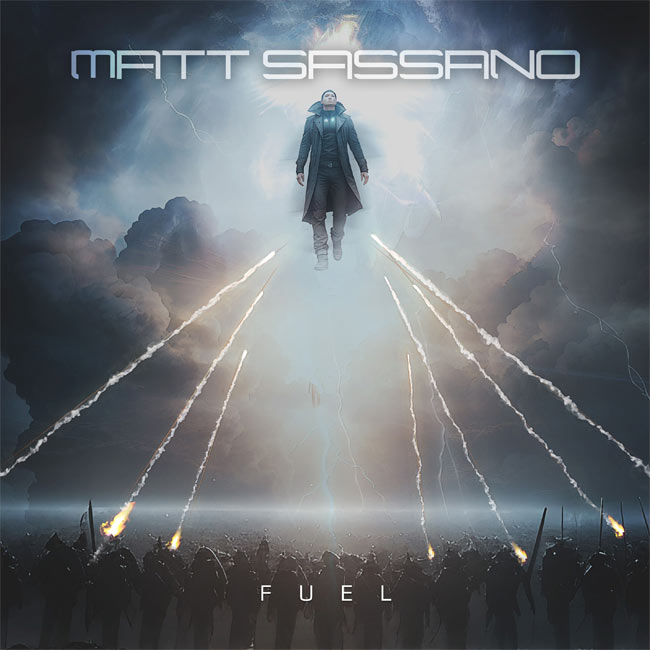 NEWS SOURCE: Mary Nikkel Media
October 20, 2023
FOR RELEASE OCTOBER 20, 2023 — Chart-topping electronic rock artist Matt Sassano has released an empowering new rock anthem with "Fuel," a song that focuses on taking everything meant to crush you and using it to fuel your success. The song was produced by Josiah Prince of Disciple, and is available on major streaming platforms now, including Spotify and Apple Music.
""Fuel" is an empowering anthem that encourages the listener and reminds them that the personal hell that they're going through right now does not have to destroy them," Matt shares. "My personal life has been an uphill battle, not only dealing with disabilities and mental health, but also facing a list of people who are eagerly waiting to watch me fail."
He continues, "If somebody out there has mocked or belittled you, use that as fuel. Don't let that be a mantra for defeat, but use it to get back up, to get stronger. Let those words that people intended to hurt you and harm you be your fuel to succeed."
For Sassano, the song hinges on a Scripture passage found in Isaiah 54: "No weapon formed against you shall prosper."
And the singer and songwriter has stared down a lot of battles in his life.
"When I was young, I ended up admitted into the adolescent psych ward for depression and self-harm," he vulnerably recalls. "I never thought I'd dig myself out of that deep depression. And when I was in the psych ward, nobody but my mom bothered to visit me. And although this was a low point in my life, it also inspired me. A few years later, I was shocked to walk into the very same mental health facility where I was a patient to be hired as a mental health aide."
These days, Matt Sassano is using those dark days of his life as fuel for his music, continuing to let them propel him into the lives of those who are struggling with the same things. The chart-topping success of his single "Not My Name" has been evidence of that. So has the response from crowds as he's toured throughout the past two years. Through it all, he sees God taking what was meant for harm and using it for good.
Matt reflects, "A lot of people ask me, 'if you could take back the disabilities that you have, if you could take back the abuse that you've been through and the mental health struggles that you've endured, would you do it?' And my answer is always, while I might not want to live that life again, I'm glad that I've gone through it because it gives me strength."
"Fuel" was produced by Josiah Prince and mixed by Kevin Jackson. The song is going for adds at radio now. You can learn more about Matt Sassano by finding him on Facebook, Instagram and YouTube.
###