Sam Purpose Puts Emphasis on Remaining Connected to God
New Album Alert: 'Plugin 2 Jesus Vol. 2'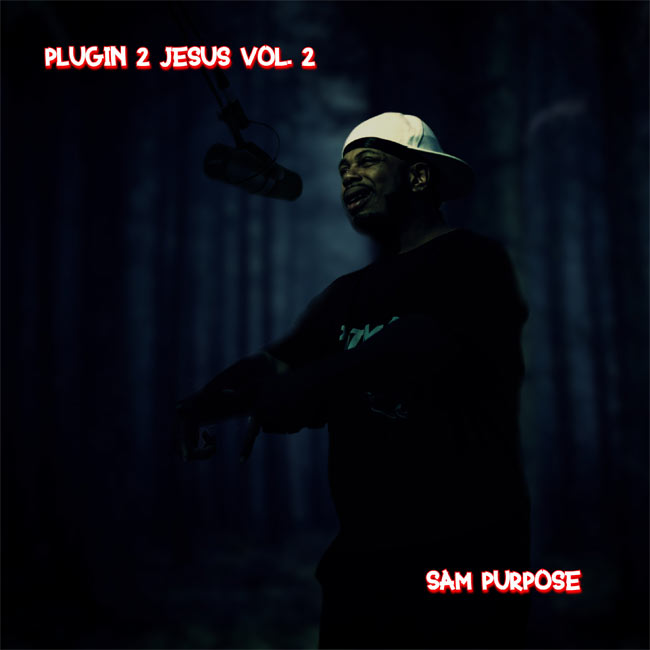 NEWS SOURCE: FiveTwenty PR
October 24, 2023
"Remain in me, and I will remain in you. For a branch cannot produce fruit if it is severed from the vine, and you cannot be fruitful unless you remain in me." [John 15:4]
Life comes with a plethora of hardships. These instances can leave you feeling distressed, emotionally damaged, or even upset with God. Sam Purpose shares the agony of his trials and rejoicing through them on his new 8-track album.
About the Album
The first volume of the "Plugin 2 Jesus" series in 2017 highlighted devotion to Christ being the definition of true success.
Returning six years later, Sam expresses the same sentiments from the perspective of an individual going through a prolonged season of extreme difficulty with Plugin 2 Jesus Vol. 2.
"Life as a follower of Christ can be very challenging at times. But when we make the choice to remain steadfast, we will eventually see the faithfulness of God and growth in our lives." - Sam Purpose
The hip-hop-infused Plugin 2 Jesus Vol. 2 combines triumphant, upbeat tones and calm, tranquil melodies.
The majority of the project is self-produced with the assistance of Tip Beatz. Sam is giving his listeners the inclination that, in every aspect of life, we need Jesus.
Plugin 2 Jesus Vol. 2 is out now on digital streaming platforms. Make sure to add your favorite tracks to your playlist!
Support Sam Purpose: Facebook | Instagram | Tik Tok | Twitter | Website | YouTube
###