TRIP LEE CONTINUES THE STORY FROM "THE END." WITH HIS NEW ALBUM, "THE EPILOGUE."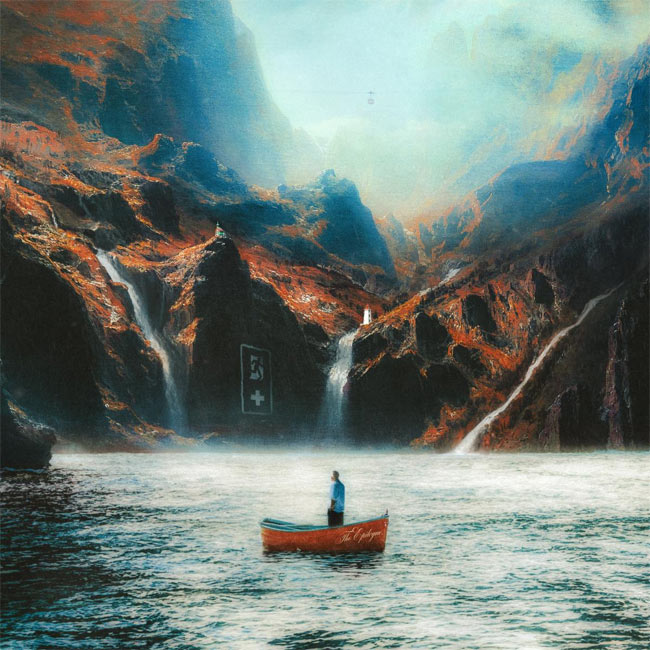 NEWS SOURCE: Reach Records
October 27, 2023
October 27th, 2023 (Atlanta, GA) - Trip Lee continues his celebrated creative legacy on his latest album, The Epilogue., featuring Kirk Franklin, Lecrae, Madison Ryann Ward, Hulvey and more!
Listen to "The Epilogue." here.
In this album, Trip Lee explores God's faithfulness through life's ups and downs. Despite coming to the end of himself— enduring the weight of being an husband, father, artist, pastor, and author all the while managing his chronic illness— God's mercy has remained and supplied him with strength. He explores the struggle for control amidst life's pressures, and ultimately the freedom that comes with giving it all to God.
As he aptly puts it, "When I wrote my last album, The End, so much of what I was wrestling with at the time was about what it is like when we come to the end of ourselves. When we have no strength or plans left and we just have to depend on God. The Epilogue is an album about the fruit of your endurance. I'm now writing about what comes after The End and hoping to convey that there is more to the story and it is worth it."
Notably, The Epilogue. includes a collaboration with Trip's long-time friend and gospel music heavyweight, Kirk Franklin, on the standout track "Mercy." Produced by Mashell and Enzo Gran, this song boasts infectious keys alongside and triumphant choir boasting of God's mercy. Kirk begins with words of encouragement at the beginning leading into Trip rapping about God's faithfulness amidst all of the valleys of his life.
Alongside the albums release, he is also premiering the official music video for "Mercy" ft. Kirk Franklin. Directed by Nathan "Dust" Corrona, the video shows Trip on a journey over the oceans and through the wilderness trying to find his way back home only to find something new. Tune into the premiere on 3pm ET on YouTube here.
See the full track-list for The Epilogue. here: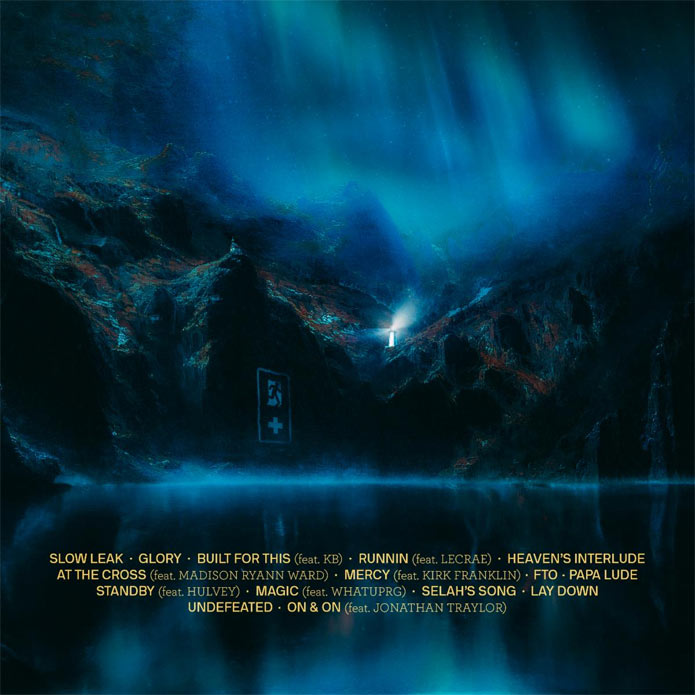 Last year, many who have been following Trip over the years had the impression that he might be officially moving on from music. After releasing five successful studio albums, he seemed to wrap things up with his 2022 LP, appropriately titled "The End." But in 2023, Trip Lee killed speculation that his music career was over and made a comeback early in the year with a monthly release campaign leading up to what would become his 7th studio album, "The Epilogue."
In April of this year, Trip released his first Podcast, "End.Notes." Sponsored by VOICES of Our Daily Bread, where he alongside his good friend and author, John Onwuchekwa, walk through his latest album, "The End," track by track talking through the themes discussed and giving a peak into his creative process. Listen/Watch "End.Notes" here.
Trip Lee's storied career began over a decade ago after a chance meeting with Lecrae and Tedashii at a show where they met him for the first time and performed with him. Now seven full length albums later including his billboard charting album, Rise, he is looking toward the future with the aim to "reframe and replace our vision of despair and deconstruction with hope and sanctification." His new music is the fruit of his endurance and a reminder that even when we come to what feels like "the end," There is More to The Story.
Follow Trip Lee:
For more information on Reach Records, please
visit www.reachrecords.com and on social media @ReachRecords.
About Trip Lee:
Trip Lee is a renowned artist, author, and speaker who has made a lasting impact on the world. With a unique blend of lyrical prowess and profound insights, Trip captivates audiences with his music and motivational messages. From his early days as a teenager releasing mixtapes to becoming a chart-topping artist, Trip has consistently pushed boundaries creatively and challenged listeners to live out their faith boldly.
About Reach Records:
Reach Records is an Atlanta based independent hip-hop label founded in 2004 by Lecrae and Ben Washer. Long before acclaim, awards, plaques, chart positioning, and radio play, the two started the label because they both love hip-hop and Jesus. Reach Records was launched with no strategy, no funds, no big players, but they made big moves! Today Reach Records is a trailblazing label with a roster of nearly 10 artists and a staff of 20 who are unashamed about sharing their faith and passionate about hip-hop. Reach Records is committed to building a movement that combines faith with music and popular culture.
###
For more info on Trip Lee, visit the JFH Artists Database.