AFTER DEATH: Inspired by the Motion Picture
Available Today, Launching with Debut Single By Chris Quilala "In Heaven"
AFTER DEATH Shares Powerful Stories of Near Death Experiences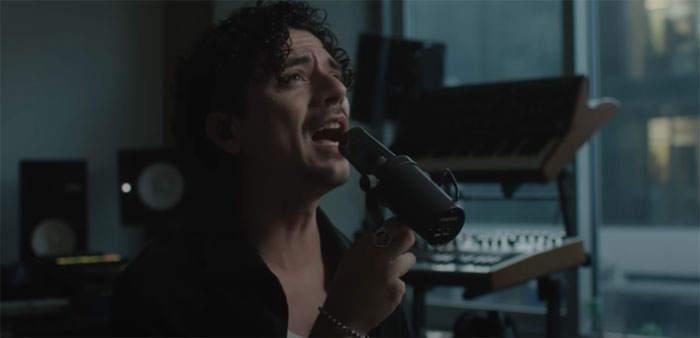 NEWS SOURCE: Angel Studios
November 3, 2023
(Nashville, TN — November 3, 2023) As the sleeper theatrical hit AFTER DEATH continues to find incredible success at the box office, the first song from the official AFTER DEATH: Inspired by the Motion Picture EP releases today on all major digital music platforms.
"These artists from the music community were moved and inspired by the stories told in AFTER DEATH," said Joshua Silverberg of Sypher Music. "We are honored to have them be a part of the film and are confident these songs will continue the conversation of the beauty of life and the hope for life after."
The lead single "In Heaven" was penned and recorded by Chris Quilala (Jesus Culture), and is featured in the end credits of the film. Other artists featured on the project include Tasha Layton, Bryan and Katie Torwalt, Maryanne J. George (Maverick City Music), Brad & Rebecca, and Elle Limebare.
Angel Studios released AFTER DEATH in theaters on October 27, and by November 1, the film had already become the Top Grossing Faith-based Documentary of all time. The film received a CinemaScore of A- and held the #4 spot during its opening weekend, awarding AFTER DEATH the title of the #12 Highest Grossing Opening for a Documentary.*
AFTER DEATH is a captivating and thought-provoking exploration into the enigmatic question that has fascinated humanity for centuries: "What happens when we die?" Through personal accounts, philosophical discussions, and scientific research, the film takes viewers on a profound journey of discovery.
Featuring a captivating line up of New York Times bestselling authors, doctors, scientists, and survivors, AFTER DEATH features a notable cast, including Don Piper (90 Minutes in Heaven), Dr. Mary Neal (To Heaven and Back), John Burke (Imagine Heaven), Dr. Jeffrey Long (Evidence for the Afterlife), and Dr. Raymond Moody (Life After Life).
AFTER DEATH, a Sypher Studios Production, was written and directed by Stephen Gray (DISCOVERING HEAVEN), co-directed by Chris Radtke (AMONG THIEVES), and produced by Jens Jacob (I'M NOT CRAZY I'M SICK, WAR UNFOLDING) and Jason Pamer (NICK: THE NICK VUJICIC STORY, THE HEART OF MAN).
About Sypher Music: Sypher Music is a division of Sypher Studios, a full-service boutique film studio. Sypher added Grammy-nominated producer/artist veteran Joshua Silverberg as a partner to help lead this endeavor. With a vision to bridge the gap between independent film and music, Sypher Music facilitates early collaboration between writers, singers, producers, and directors through writing camps to create exceptional music experiences for in-film scores, end credits, trailers, and inspired-by albums. Sypher Music is committed to nurturing emerging talent and is set to transform the entertainment industry by offering unique and immersive entertainment experiences that transcend traditional boundaries.
About Angel Studios: Angel Studios is the home of stories that amplify light. Through the Angel Guild, tens of thousands of investors choose which titles the studio will next distribute. Angel Studios allows filmmakers and audiences to form passionate communities around their creative projects, making the story behind the story as important as the final project itself. The Chosen and Dry Bar Comedy—two of Angel Studios' originals—have earned billions of views around the world, and now SOUND OF FREEDOM has become a global box-office hit. Learn more at Angel.com
* The Numbers Top Documentary Lists
###
For more info on Chris Quilala, visit the JFH Artists Database.