Prominent CCM Veteran Steve Camp Reemerges for Release of First Original Christmas Song, "Immanuel"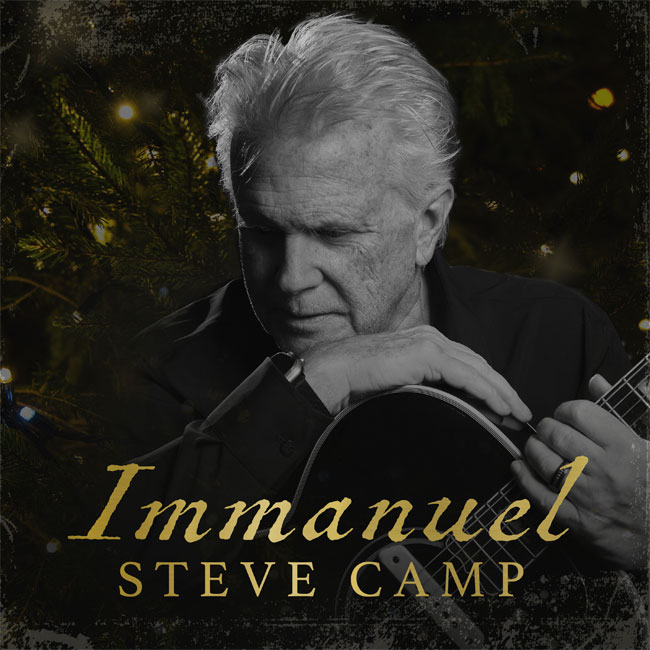 NEWS SOURCE: Kore PR
November 6, 2023
NASHVILLE, TN – Steve Camp makes a grand reentrance in the music industry with the release of his first original Christmas song, "Immanuel," on November 17. A song of joy and celebration, "Immanuel" is a timeless and classic, lauding the birth of Jesus Christ.

"The greatest miracle in the history of mankind, is the birth of the Lord Jesus Christ, Who is, Immanuel, God with us,"Steve Camp states on his first-ever Christmas original.

Responsible for 15 No. 1 songs and 40+ Top 10s, Steve Camp is a household name in Christian circles. His dedication to the Gospel and human rights causes have afforded him many awards, including the President's Merit Award by NARAS and GRAMMY nominations. After 34 years as a recording and performing artist worldwide, Camp's passion for ministry became a reality when he was ordained as Senior Pastor of The Cross Church in Palm City, FL in 2009. With the unique calling of being both Pastor and Recording Artist, Steve Camp is gearing up for the release of his first album in 20+ years in 2024, titled C A M P.

"Immanuel" will be available on all streaming platforms on November 17. "Steve is a legend in the Contemporary Christian world, and we are thrilled to be part of the team," states Burning Ground Entertainment owner, Dawn DeJongh. For more on Steve Camp, his illustrious music career and his pastoral history, visit www.realstevecamp.com.
###