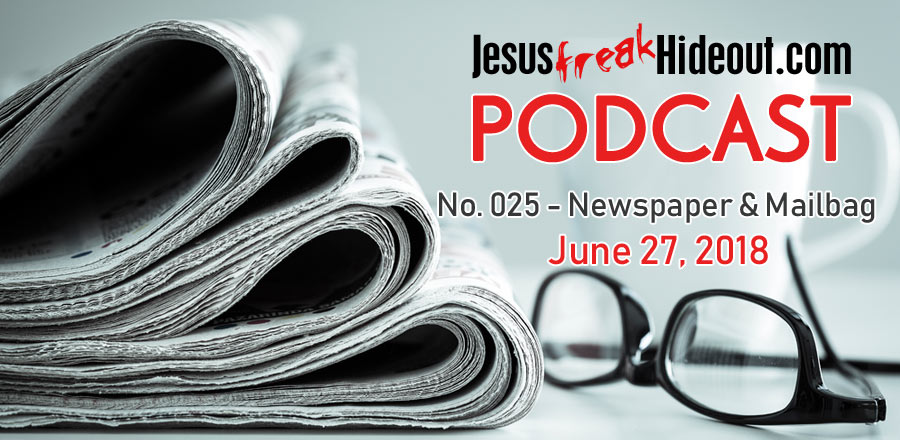 Episode 025
"Newspaper and Mailbag
June 27, 2018"
Episode 025
Hosted by: Chase Tremaine
Sponsored by Iryne Rock (Visit Their
Official Website
)
News and Reviews Covered:

Lauren Daigle, Zach Williams, Kevin Max,
Jurassic World: Fallen Kingdom
, Lecrae x Zaytoven, nobigdyl, Plumb and more...
Want to download this podcast?
Click on the download icon

on the Libysn streaming player and save it directly to your computer.
Join us and other JFH Podcast listeners on Facebook in our exclusive
JFH Podcast group
!