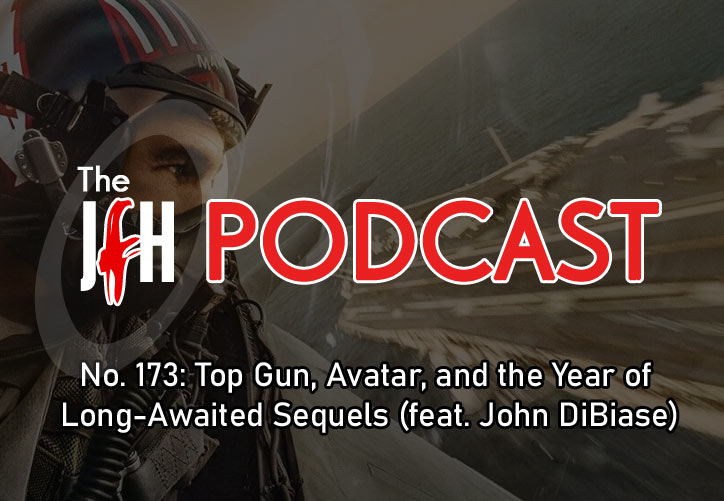 Episode 173
"Top Gun, Avatar, and the Year of Long-Awaited Sequels (feat. John DiBiase)"
Special Guests
: JFH's
John DiBiase
Episode 173
Hosted by: Chase Tremaine
Related Link
:
JFH's Movie Reviews
Want to download this podcast?
Click on the download icon

on the Libysn streaming player and save it directly to your computer.
Join us and other JFH Podcast listeners on Facebook in our exclusive
JFH Podcast group
!