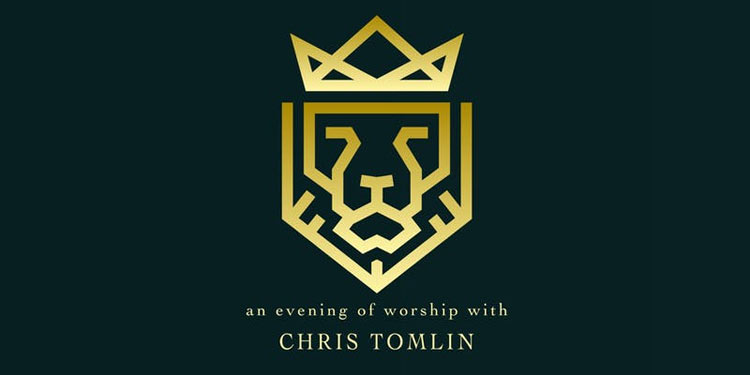 An Evening of Worship with Chris Tomlin
Chris Tomlin, Pat Barrett
11/3/19, at the Stranahan Theatre in Toledo, OH
On November 3rd, "An Evening of Worship with Chris Tomlin" came to Stranahan Theatre. I remember growing up listening to Chris Tomlin's songs at church and also in the car, as my parents often had his CD's playing. I have always had fond memories of his music, but haven't often been able to see him perform live. At this point in time, Christian or not, I think almost everyone has at least heard Chris Tomlin's name, especially recently with him appearing onstage with country band Florida Georgia Line. Chris has been a super influential artist in Christian music for many years now, which has rippled through other genres as well. I was happy to hear he would be stopping in Toledo and especially as the last stop of the tour!
As the start time drew near, the stage went black, and the lobby music faded. Some haze filled the stage as a few yellow lights slowly lit up, and dramatic music started to build. Words started to show up on the screen encouraging audience participation to get everyone ready for the night of worship ahead. The words asked things like, if this was anyone's first time seeing Chris Tomlin live, expressions of gratitude for those who were there, and encouragement for the audience to turn to someone near them and tell them they were glad they were here, too! After this segment, I was expecting the special guest for the tour to come out first, but Chris and his band came out first with a lot of energy and, typical of Chris, lots of smiling! The first song was "Our God" and it seemed like the entire audience knew every word and was quickly on their feet. I don't think this particular show was sold out, but it looked like almost every single seat was filled and that was a pretty awesome sight to see. Immediately as everyone started to worship, the whole room felt so uplifting and like a huge celebration.
After "I Will Follow," with a fun remix intro, Chris encouraged everyone to dance and sing even in the aisles, and for this night to "let your soul be free." He then transitioned to talking about special guest Pat Barrett as he came out onstage. Before this point, I had heard Pat's name before but didn't know much about him. Unknowingly to me, Pat wrote "Good, Good Father" which Chris joked with Pat about and said, "and then I stole it!" You can tell the two are great friends. Pat shared some stories, including that he snuck into his first Chris Tomlin concert and also about his first time actually meeting Chris. After a bit more banter, Chris and his band walked off, leaving just Pat and his acoustic guitar. Pat encouraged everyone to sit down as he talked a bit more and then went into the song "The Way (New Horizon)" followed by "Better" and then went into the hymn "Turn Your Eyes Upon Jesus" where he invited everyone to stand again. At this point, Chris and his band came out to join Pat onstage and performed "Build My Life," which is another song I didn't know Pat wrote! Both Chris Tomlin and Pat Barrett are super gifted songwriters and performers, and their band was incredibly talented as well. Chris mentioned something about the next song, "Everlasting God," being an oldie, and I was surprised to realize it came out 13 years ago! Even with the older songs, everyone seemed to be singing along and I for one was happy the words were on the screen for the few songs I didn't know. The whole night definitely felt like a big church service and I liked that Chris took time to talk to the audience and even encouraged people to yell out songs they wanted to hear throughout the night. At another point, Chris talked about Angel Armies, which is a movement he started to help homeless children, and talked about the importance of fostering and adopting. I appreciate that Chris uses his platform to not only spread God's love through music, but also to help kids in need.
Throughout the rest of the set, I heard a lot more well-known songs, like "At the Cross (Love Ran Red)," "Amazing Grace (My Chains are Gone)," "Home," "Whom Shall I Fear (God of Angel Armies)," "How Great is our God," "Is He Worthy," "Good Good Father" with Pat Barrett, and many more. Before "Is He Worthy," Chris stopped to open the Bible and started talking about God's Word being the reason why any of these songs even exist. He read Revelation 5, which he described as a picture of Heaven, and encouraged everyone to celebrate during the song which was so powerful.
Overall, I really enjoyed this show and loved hearing a lot of songs live that I would normally just hear on the radio. Something that stood out to me from the whole night was just the positivity of everyone on stage. Chris seemed to smile almost the entire show which was such a joy to watch, and every musician on stage was incredibly talented. Although this tour is over, I would encourage anyone who even knows a few of Chris Tomlin's songs to definitely go see him next time he's on the road! The atmosphere of Chris's shows feels so uplifting and really does feel like a big church service.
--
Megan Gorey
, 11/9/19
An Evening of Worship with Chris Tomlinoto Gallery
click on an image for a bigger size
**vertical images cropped for thumbnails**
An Evening of Worship with Chris Tomlin
*all photos by Megan Gorey and are the property of the photographer and Jesusfreakhideout.com