Blank Books
is the latest band from Poor Old Lu alums Aaron and Jesse Sprinkle. Those unfamiliar with that 90s alternative band might recognize Aaron as a producer for Tooth and Nail Records, and Jesse as the original drummer for the metal band Demon Hunter. Their debut EP, simply titled
EP1
, establishes Blank Books as an indie rock act with pounding drums, plenty of power-chords, and understated vocals that blend with the rest of the mix. For the most part, the material is dark, though not in a heavy-handed way, thanks to Aaron's sincerity and no-frills approach to both singing and songwriting.
Blank Books' sound is more accessible than Poor Old Lu's fusion of grunge, classic rock and funk, but that doesn't mean their music's not engaging. The opener, "Breathing Underwater," is an effective introduction to their brand of indie rock, as well as Aaron's unmistakable voice. Even though this song isn't the most unique or eventful of the six, it boasts one of his best vocal performances as he slides smoothly from chest-voice to falsetto. The next track, "Find my Way Again," combines sunny acoustic strumming with angst-filled electric guitar, Jesse's turbulent drumming and Aaron's plea, "Please, find my way again." The tonal shift from the upbeat verses to the melancholy chorus works really well and demonstrates Aaron's versatility as a songwriter.
Building on the sorrow of "Find my Way Again," "Thornhill" is the kind of dark song that doesn't call attention to itself, relying instead on wispy vocals that are almost overpowered by the instruments. This quiet sadness calls Copeland's understated style to mind, especially with the lyric, "You could run again, but maybe you'll just give up instead." "Hungry Ghost" continues this trend as growling distortion and furious tom-work vie with more gloomy vocals that paradoxically state, "Too much is not enough." Although this song isn't as memorable as "Find my Way Again" or "Thornhill," it does a good job sustaining the tone the other songs created. "Bad Time" picks up the pace with a grunge-inspired arrangement of snarling power-chords and a straightforward, driving drum part. Jesse pounds it out on "Lean in," EP1's final track, with his foot steadily churning out eighth-notes beneath punishing snare hits and cymbal crashes. As great as all that raw emotion is, this song truly shines in the dreamy verses and the soaring bridge. All these parts come together for a great ending, and the masterful way the pieces fit together, from the virtuosic drumming to the soulful guitar solos, is the real strength of this EP.
Long story short: fans of the Sprinkle brothers should definitely pick this one up.
- Review date: 11/28/17, written by
Andie Hardee
of Jesusfreakhideout.com
JFH Staff's Second Opinion
I think it's safe to say...
finally
. For years, Aaron and Jesse Sprinkle have been two of the strongest and most influential people in the artistic side of the Christian music industry. Jesse's been in Poor Old Lu, Demon Hunter, Dead Poetic, and many more, and Aaron (also of Poor Old Lu) has a stellar solo career and has produced many, many albums - if you're a Christian rock fan, Aaron has produced one of your favorite albums.
Blank Books
is what we've all been waiting for, whether we realized it or not, and their debut EP is a satisfying one. Aaron's vocals and melodies are unmistakable and severely catchy, and the music is pure alternative rock, the likes of which have been missing from the current alternative scene for way too long. Tracks like "Breathing Underwater," "Thornhill," and album highlight "Hungry Ghost" are terrific rock songs that can fill the musical void of your aching heart. Fans of Poor Old Lu should find a lot to like here, as well as fans of the Sprinkles' other work. - Review date: 12/30/17, written by
Scott Fryberger
of Jesusfreakhideout.com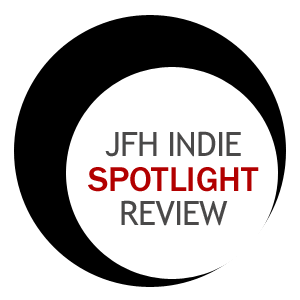 Record Label:
None

Album length:
6 tracks: 22 minutes, 29 seconds

Street Date:
November 22, 2017

Buy It:
Bandcamp
Breathing Underwater (4:13)
Find My Way Again (4:15)
Thornhill (4:06)
Hungry Ghost (2:55)
Bad Time (2:56)
Lean In (4:02)