Ian Yates
has made his mark in the Christian music industry largely as a worship leader for a church in Britain and has released a handful of albums and EPs since 2007. If you take that information first before diving into his latest EP,
Deconstruction Vol. 1
, you will be surprised at what you hear. This collection features songs in a British indie rock vein and tackles subjects from political to personal, all revolving around the theme of hope.
"Blackout" opens the proceedings with rock 'n roll grit in its music and lyrics, as Yates highlights how frenetic and hopeless today's society seems. There is a gleam of hope at the tail-end of the chorus as he belts out, "But there's a light that shines/And it shines in all of us." The title track follows and offers more hope, ending with the uplifting words, "From deconstruction/To resurrection/From distant hope to/Full connection." "Chemical Heart" carries a more ethereal, The Choir-esque tone and reaches out to a person in tough times. "Broken Again" slows down the tempo and seems to be relating a life-changing moment for Yates. Though the lyrics are powerful in their own right, the music makes the song feel like it's dragging.
Any sense of easing up on the gas, however, vanishes with "Hope Beyond Hope," an upbeat, funk-tinged tune that starts to turn one's gaze upward as the EP winds down. "Belly of the Beast" finds Yates struggling with despair but ultimately concluding that, "God is at home in the chaos." The EP closes out appropriately with "Hope in My Heart" and gives the collection an optimistic flourish to round out Yates' trip through the darker side of life.
Overall, Deconstruction Vol. 1 is a satisfying listen and a nice change of pace from what other worship artists and groups tend to do. Yates seems to be going down a John Mark McMillan route but doing so with a deliriou5? sound. In fact, fans of Martin Smith's side project, Army of Bones, might find much to enjoy here. Yates gets political without getting too heated, he dabbles in darkness without reaching full despair, and he offers hope by pointing to the only true Beacon, Jesus Christ. All these things make Deconstruction, Vol. 1 a worthwhile listen.
- Review date: 4/3/19, written by
John Underdown
of Jesusfreakhideout.com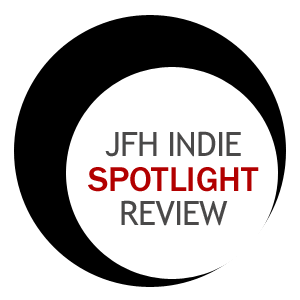 Record Label:
7Core Music

Album length:
7 tracks: 25 minutes, 18 seconds

Street Date:
March 22, 2019

Buy It:
iTunes

Buy It:
AmazonMP3
Blackout (2:48)
Deconstruction (4:27)
Chemical Heart (3:19)
Broken Again (4:23)
Hope Beyond Hope (2:36)
Belly of the Beast (3:16)
Hope in My Heart (4:29)