Amanda Danziger is a singer/songwriter from Pennsylvania, who is a first-generation American with an Egyptian lineage. Danziger grew up in the church her father started and began learning guitar to lead worship at twelve years old. Danziger and her producer, longtime friend Filipe Michael, have teamed up through the years to hone her sound and message.
Her latest single, "Don't Look Back," is a pop song with a darker feel to it. Given the subject matter of dealing with fears, however, it's a perfect fit. The song has three verses that all have a different sound. The opening verse is a favorite and hooks you from the start. The fuzzier sounding guitar that helps carry the rhythm is an immediate attention grabber, but the clean delayed guitar really fills the gaps and sets it off nicely. The second verse is more straightforward musically, but still pushes the main sound forward. However, the music in third verse drops out and relies heavily on effects. The background vocals here are eerie, but they work perfectly - as does the repeated "(un)breakable" that brings it to a close. In the chorus Danziger sings, "How can I face my fears with all my tears? I know that You interfere and persevere. Please assure me You are here and always near. I can never go back, no, and I'll follow and I'll go."
The new single from Amanda Danziger is refreshing. It's not some formulaic song you've heard a thousand times, but moves and changes as it progresses. Lyrically, it's a song we can all relate to as we seek comfort during our fearful moments. On top of that, the production is terrific. There are so many good choices made here and, overall, the song just sounds fantastic. Keep an eye out for Danziger as she's been releasing a string of new music lately. Amanda Danziger is also featured on the latest free JFH sampler -- Songs We've Been Trying to Tell You About (and Others We Haven't) Vol. 10 -- with her song, "Intercede."
- Review date: 9/9/21, written by
Michael Weaver
of Jesusfreakhideout.com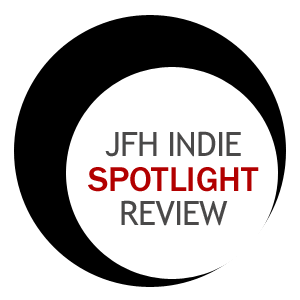 Record Label:
None

Album length:
1 track: 3 minutes, 12 seconds

Street Date:
August 11, 2021

Buy It:
Apple Music

Buy It:
AmazonMP3
Don't Look Back (3:12)