Rock artist
Ethan Luck
just might take the cake for the busiest single musician in Christian rock music. Over the course of his career in the industry, he's been a part of many different bands, from the early days of PAX217, Value Pac, and Project 86 to his full-time status with The O.C. Supertones, Relient K, and Demon Hunter. He's also spent a lot of time in independent music; he did one three-song EP with Guerilla Rodeo, a bunch of shows with My Red Hot Nightmare, and several solo EPs. For 2015, Luck took the name
Ethan Luck & the Intruders
and gave us a five-song EP under the same name.
At his heart, Luck has always been a punk rocker. Though he's dabbled in pop rock, nu metal, and rapcore throughout the years, it's always been in bands like The Dingees and My Red Hot Nightmare where he's been able to let loose with some grade A punk rock. And that's what Ethan Luck & the Intruders brings to the table. Writing and recording most of the instruments himself (guitars, bass, drums), Luck channels the spirit of bands like Bad Religion and Social Distortion in tracks like "Leave You Behind" and "Live Till I Die," and it's fantastic. There's also a smidge of mid-2000s Green Day in "Coming Out Alive," mostly in the guitar/drum combo during the verses. Right smack in the middle is a single called "Damned," an alternate version of which was released earlier in the year (with an accompanying acoustic version). Though it fits in very well amid the more upbeat tracks, "Damned" also brings in a little country charm, and happens to be one of the highlights of the bunch.
Ethan Luck & the Intruders was a bit of surprise for this reviewer; I've been a fan of many of Luck's bands for a long time, but wasn't all too familiar with his solo material. Though it's a bit of a different sound than his other solo brands, Ethan Luck & the Intruders ranks up there with some of the best of his extended career. You can get it for free on Noisetrade, drop five bucks on it on Bandcamp, or pick up a 10" vinyl copy from Superfan Vinyl. Whatever your preferred method, if you're a fan of punk music, you have a new album to listen to. Don't hesitate.
- Review date: 1/29/16, written by
Scott Fryberger
of Jesusfreakhideout.com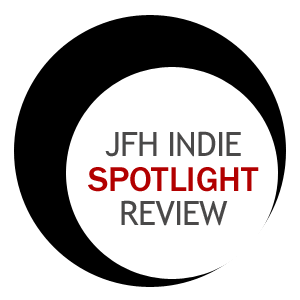 Record Label:
None

Album length:
5 tracks: 16 minutes, 59 seconds

Street Date:
December 8, 2015

Buy It:
iTunes

Buy It:
AmazonMP3

Buy It:
Bandcamp

Buy It:
Superfan Vinyl

Buy It:
Noisetrade
Leave You Behind (3:33)
Coming Out Alive (3:44)
Damned (3:22)
Live Till I Die (3:28)
Long Gone (2:55)