For nearly two decades, alternative pop group Jars of Clay has been a staple in the Christian music industry (also seeing a little of mainstream exposure in the process). Over the last year or so, fans have been getting to know lead vocalist Dan Haseltine's mainstream side project, The Hawk In Paris. They released an EP last year called His + Hers, and it seems they aren't done teasing us quite yet. Though they've been promising a full-length, this summer's offering is a three-song EP called Freaks.
His + Hers hit us with some beautiful 80s pop music, which thankfully carries over into Freaks. Though from the first track, you wouldn't think that it did, as it has little to no outright 80s influence, and more of a country-esque pop flair, while also having a lot of 90s tendencies. The guitar and thick beat are reminiscent of the popular Chris Isaak track "Wicked Game," only more upbeat. Of course, the sexual lyrics of Isaak are FAR from those of The Hawk In Paris; the hook actually makes somewhat of a reference to His + Hers, where Haseltine sung "Boys on the left side, girls on the right side," with "Freaks" wrapping it up, singing "The boys and the girls and the freaks in the middle." "Birds on a Wire" is easily my least favorite of the three tracks here, though it's not really a bad song. There's an array of sounds, such as piano, synth, drum machine, and acoustic guitar. "Wake Me Up" is the main attraction of Freaks, with its delicious, Depeche Mode-like 80s pop/alternative arrangement. One could argue that Haseltine took a little too many liberties with the auto-tuner, but the end result is too good of a song to complain that much about it. The lyrics are rather romantic and would make the recipient swoon, for sure: "What is this life, when I can feel you in my skin, but it's only in my mind? Pull me to the light, drag me from this dream where there's no 'you and I'...so wake me up, 'cause the first thing that I want is to see you...I don't want to have another dream without you, I don't want to live another day without you."
His + Hers did a wonderful job introducing us to The Hawk In Paris and appetizing us for their forthcoming full-length. With only three tracks, it's tempting to say that Freaks wasn't the fulfillment fans were looking for. And in a way, it wasn't. BUT...it's still a terrific treat, and I, for one, am still dangling on the hook, ever waiting for more. When that full-length finally does come around, it will be a good day for music. For now, check out "Wake Me Up" and pick up the rest of Freaks as well.
- Review date: 8/14/12, written by
Scott Fryberger
of Jesusfreakhideout.com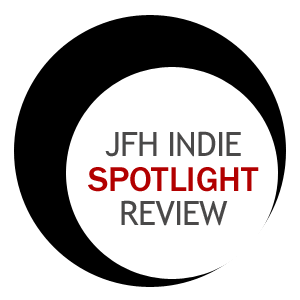 Record Label:
None

Album length:
3 tracks: 12 minutes, 33 seconds

Street Date:
August 7, 2012

Buy It:
iTunes
Freaks (3:20)
Birds On a Wire (3:24)
Wake Me Up (5:51)