Worship music has arguably become a rather limited genre. Hillsong, Gateway, Tomlin, Passion, etc flood the market with similar recordings in style which give fans of the staple live worship sound a wealth of recordings to choose from. However, for those a bit more picky or choosy about their worship music, there really isn't a whole lot to select from. While David Crowder and his excellent company of talented musicians are among the few exceptions, there just doesn't seem to be too much flavor and variety in the worship music scene today.
Also arguably, one of the standout bands to come around in the past decade to infiltrate the worship music scene with something truly unique was the Rock N Roll Worship Circus. Their blend of classic rock with a worship flare was different and infectious, but after some significant member changes, the band's identity shifted to "The Listening" and as a new entity, the band has managed to keep a low profile in recent years. Frontman for both acts, Gabriel Wilson, is now the Director of Worship Arts at Lakeside Church in Folsom, CA. Recorded on 10/10/10, God Who Saves The World features Wilson leading worship to a packed house at Lakeside as the worship service was recorded live. The end result is an interesting marriage of your usual live worship recording with a twist of Wilson's own style.
The song selection on God Who Saves The World is an assortment of originals and covers, leading off with the title track that was written by Gabriel Wilson and Paul Baloche. The song is a good one, but it does stick closely to the worship anthem formula - with the joyous guitar rhythms and even the structure of the chorus. It's a good way to start off the project, but Wilson is quick to introduce one of his own originals in the second track, "Outrageous," a slow worshipful song with a rock feel. While it still fits within the feel of the project, it's not too far from what you might hear on a Listening record. It turns out to be one of the biggest highlights of the project. Next is a cover of the Brian Johnson/Jeremy Riddle tune, "Love Came Down," which actually also fits in nicely with Wilson's vibe. Unfortunately, the lowest point of the recording is next, a cover of Brian Doerkson's "Holy God." For this one, Wilson turns the mic over to Amy Miller who proceeds to draw the track out for over twelve minutes. It turns into your usual, building live worship moment that may have been more powerful for those in attendance than those listening who hadn't been there, but it becomes extremely monotonous before even the halfway point. Wilson takes over again afterwards for David Ruis' "No Other" and then offers an original update of the familiar "Old Rugged Cross (Thank You)." But for anyone who's been a fan of Wilson's work with Worship Circus, the inclusion of a new live rendition of "The Undiscovered" is another album highlight on God Who Saves The World. I would have loved to hear a few other Worship Circus songs make it into the service ("I Love The Rain," anyone?), but to hear this included on this project makes for a really cool moment in the worship set. A cover of John Mark McMillan's "Skeleton Bones" follows, along with another from Johnson/Riddle, "You Are Good." The latter has the tiresome unending fast kick drum beat and aisle-dancing feel which may be a standout moment for fans of live worship, but among the other highlights on this project, it's one worth skipping. However, to close the CD/DVD combo, Wilson injects another self-penned original, "Absence (Jesus)." It has a beautifully stripped-down and intimate acoustic dressing that could have fit on Wilson's acoustic solo project, Lovely Is Death, or any Worship Circus release. It's a wonderful finish. For the digital release of God Who Saves The World, there are two additional tracks - "I Want To Praise You" and "Dress Us Up" (the latter being another John Mark McMillan cover). Both tracks are wonderful additions to the release and probably would have been better selections for the physical release instead of "Holy God" and "You Are Good." So if you happen to grab the physical release and like what you hear, make sure to download these bonus tracks from your digital music provider of choice.
It's a pleasure to hear Gabriel Wilson leading worship once again and while fans wait patiently for him to release a new recording as The Listening, God Who Saves The World should help tide some of those fans over until then. And for those of us who prefer something a little different in their worship music, Wilson's worshipleading offers a refreshing change vocally and even musically, namely in the inclusion of a few of his own originals. If the teaming of Wilson and Lakeside Church could produce more recordings like this, I look forward to them with eager anticipation.
- Review date: 2/2/11, written by
John DiBiase
of Jesusfreakhideout.com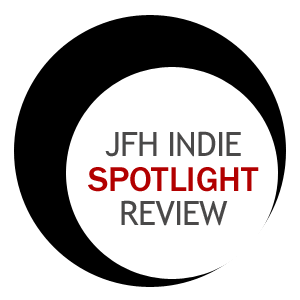 Record Label:
None (Lakeside Worship Arts)

Album length:
12 tracks: 87 minutes, 31 seconds

Street Date:
December 21, 2010

Buy It:
iTunes

Buy It:
Amazon.com
God Who Saves the World (feat. Gabriel Wilson) (6:26)
Outrageous (feat. Gabriel Wilson) (7:22)
Love Came Down (feat. Gabriel Wilson) (7:47)
Holy God (feat. Amy Miller) (12:12)
No Other (feat. Gabriel Wilson) (8:43)
Old Rugged Cross (Thank You, Lord) (feat. Gabriel Wilson) (5:37)
The Undiscovered (feat. Gabriel Wilson) (5:05)
Skeleton Bones (feat. Gabriel Wilson) (8:31)
You Are Good (feat. Gabriel Wilson) (7:19)
Absence (Jesus) (feat. Gabriel Wilson) (4:55)
I Want to Praise You (feat. Gabriel Wilson) (6:16)
Dress Us Up (feat. Gabriel Wilson) (7:17)