At only 22 years of age, burgeoning pop artist
Nathan Oswalt
has begun his journey as a musician and singer/songwriter, aiming to focus on personal and reflective pop music that, more than anything, brings glory to God. And his first offering is a catchy single called "OUTRUN" that does exactly that.
Oswalt seems to have taken inspiration from not only personal experience for his first outing, but Scripture as well. Lamentations 3 mentions God's new mercies every morning, while Oswalt sings, "Lay down the weight of your regrets / you're not defined by your mistakes / and should you slip and fall again / My mercies are new every day." The main premise of the song, though, is probably based on Psalm 139, as the hook says (and reiterates), "There's no mountain too high / there's no ocean too wide / to keep Me from your side, My love / there's no way you can outrun My love." The lyricism is pretty basic, but instead of feeling cheesy or overly cliche, it actually feels a lot more easy to connect with. This is no doubt helped by the catchy electronic pop music that surrounds the lyrics. Oswalt cites influences like Owl City and Colton Dixon, and it's easy to hear their vicarious hands in the mix (some of the synth melodies are dead ringers for Ocean Eyes-era Owl City). The song is definitely a bit more dancey (maybe even the tiniest bit more techno) than either of those artists, though, which helps Oswalt's track to stand out enough. As does the melody in the chorus; while it does remind me a little of Katy Perry's "Teenage Dream," it's not enough to detract from the song, and it's much more likely to get stuck in my head.
"OUTRUN" is a strong start for this up-and-comer. As the writer, performer, and producer for the song, there's a lot of evidence that Nathan Oswalt has a bright future making solid pop music for the Kingdom and the King. I would like to hear some deeper, more introspective lyricism as he continues to grow as an artist, but this debut single is a great foundation for what's to come.
- Review date: 2/25/23, written by
Scott Fryberger
of Jesusfreakhideout.com
JFH Staff's Second Opinion
Nathan Oswalt
is an independent artist making pop music for fans of Owl City, Colton Dixon, Brandon Heath and the like. His new single, "OUTRUN," released in February of 2023. The first comparison that jumps to mind is Owl City, but I personally prefer Nathan's vocals to Adam Young's unique style. "OUTRUN" is a positive song written from the perspective of God to His children. Oswalt sings, "
There's no mountain too high, there's no ocean too wide to keep me from your side, my love. There's no way you can outrun my love
" in the chorus. There's sort of a mid-energy vibe going here with a simple guitar part, drums, and some electronic accents. The song is uplifting, but there isn't a big drive and beat happening. In the end, it's just a nice listen. There's no huge hook or anything, but it's consistent and well-produced. Listeners looking for a positive spin on pop music with a great message of Christ's love should look no further. Nathan Oswalt has a sound that's sure to attract listeners and I'm looking forward to seeing where he goes next. - Review date: 3/10/23, written by
Michael Weaver
of Jesusfreakhideout.com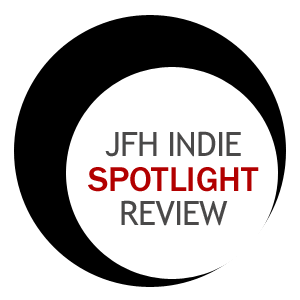 Record Label:
None

Album length:
1 track: 3 minutes, 54 minutes

Street Date:
February 10, 2023

Buy It:
iTunes
Outrun (3:54)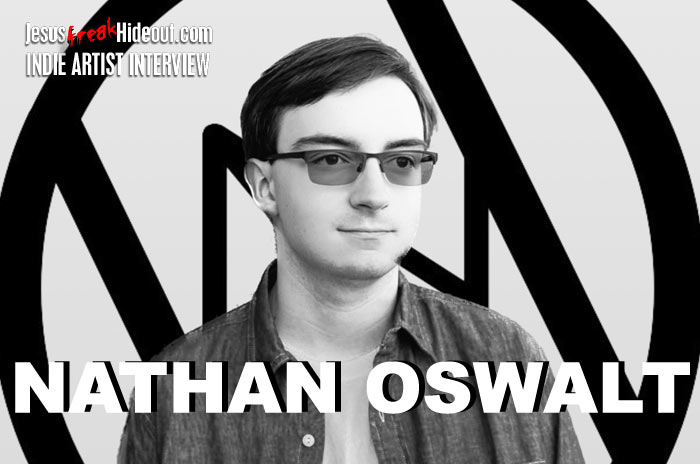 Jesus Freak Hideout (Scott Fryberger): What started you down the path to becoming a musician and writing your own songs?
Nathan Oswalt: Music has always been a major part of my life. I grew up listening to Christian radio in the car regularly as a kid, and eventually developed an interest in making music of my own. At age 11, I had this strong sense that God was calling me to start writing songs. At the time, I had just taken up piano lessons at my mother's request. I started taking my piano lessons more seriously, and eventually received my first guitar at age 13. The LORD began to bless me with songwriting skills during this time. In 2013, at age 12, I was at Camp Attitude, a non-profit, faith-based summer camp for special needs children and their families that spans eight weeks (I was born with autism). I had the idea to compose a theme song for the camp. Titled "Camp With an Attitude", it was the first full song that I had ever written and completed (with some help from the camp's worship team). We played it for the entire camp at their end-of-the-week talent show, and the audience loved it. The organization loved it too, so much so that they asked if they could use the song for the remainder of that year (a request which I gladly answered "yes" to). From there, I continued to hone the skills God had so graciously granted me as a musician and songwriter, until I started up my music career for real in 2019 with a song I wrote for my high school graduation, titled "WHO KNOWS". I had the opportunity to play that song live in several local churches, and it was well-received by every audience I played it for. I started setting up a home studio in my bedroom with my parents' assistance that same year, which I operate out of to this day. Ever since I started writing songs, I've always done so as a means of processing my honest thoughts on life and faith, while staying deeply rooted in the truth of the Bible. I hope that the songs that God has inspired me to write encourage others as much as they have encouraged me while writing them.
JFH (Scott): How long did you spend writing and producing "OUTRUN," and are you close to finishing any other singles?
Nathan: The idea for "OUTRUN" first came to me in 2020 during the pandemic. I finished writing it in 2021, and I finished recording and producing it with my friend and fellow producer Ian in 2022. I'm not particularly close to releasing any new material yet, but when I am, I will keep people updated on my YouTube channel and on my official website.
JFH (Scott): Do you plan to release an EP/LP, or just singles for the time being?
Nathan: The plan is to release an EP, including "OUTRUN", "WHO KNOWS", and a couple of other songs that I've been working on, hopefully by the end of 2024 (or, at the very latest, 2025).
JFH (Scott): Can you tell us a bit about the inspiration behind "OUTRUN"?
Nathan: "OUTRUN" came to me at a time in my life when I was reflecting on my own journey of accepting God's grace. When I look back at how many times I've wrestled with being "good enough" for God or questioned whether or not Christ's sacrifice on the cross was enough for me - and when I look back on how many times God has graciously and patiently pointed me back to the truth using His Word, music, and the Godly people He's placed in my life over the years - I feel great humility and gratitude for His pursuit of my heart even in the middle of my doubting seasons. God inspired me to write "OUTRUN" as a reminder to myself of just how faithful He has been to lead me back to Himself whenever I've been led astray by lies and self-condemnation. I hope this song deeply encourages and reminds all who hear it that no matter what they've done or will do, as long as they are alive, there is opportunity for eternal redemption by way of God's great love and mercy.

Musically, I drew inspiration from secular artists Troye Sivan and LANY while producing "OUTRUN" with Ian. I've noticed that a lot of contemporary Christian music sounds very generic, following the same formula every time. As an artist myself, I strive to create uplifting, faith-based music that sounds more like mainstream pop music than traditional CCM, but still contains timeless, eternally relevant, Christ-centered lyrics and messages.

Some of the Bible verses that inspired this song are as follows:

Psalm 139:7-12 (NIV) - "Where can I go from your Spirit? Where can I flee from your presence? If I go up to the heavens, you are there; if I make my bed in the depths, you are there. If I rise on the wings of the dawn, if I settle on the far side of the sea, even there your hand will guide me, your right hand will hold me fast. If I say, 'Surely the darkness will hide me and the light become night around me,' even the darkness will not be dark to you; the night will shine like the day, for darkness is as light to you."

Lamentations 3:21-23 (NIV) - "Yet this I call to mind and therefore I have hope: Because of the LORD's great love we are not consumed, for his compassions never fail. They are new every morning; great is your faithfulness."

Romans 8:31-39 (NIV) - "What, then, shall we say in response to these things? If God is for us, who can be against us? He who did not spare his own Son, but gave him up for us all - how will he not also, along with him, graciously give us all things? Who will bring any charge against those whom God has chosen? It is God who justifies. Who then is the one who condemns? No one. Christ Jesus who died - more than that, who was raised to life - is at the right hand of God and is also interceding for us. Who shall separate us from the love of Christ? Shall trouble or hardship or persecution or famine or nakedness or danger or sword? As it is written: 'For your sake we face death all day long; we are considered as sheep to be slaughtered.' No, in all these things we are more than conquerors through him who loved us. For I am convinced that neither death nor life, neither angels nor demons, neither the present nor the future, nor any powers, neither height nor depth, nor anything else in all creation, will be able to separate us from the love of God that is in Christ Jesus our Lord."
JFH (Scott): What are some of your favorite albums of all time?
Nathan: Some of my favorite albums of all time include Voicenotes by Charlie Puth, Strange Desire by Bleachers, CALM by 5 Seconds of Summer, gg bb xx by LANY, Identity (Deluxe Edition) by Colton Dixon, Heartbreak Weather by Niall Horan, Human (Deluxe) by OneRepublic, Living Hope by Phil Wickham, Carry Me by Josh Wilson, Comatose by Skillet, Speechless by Steven Curtis Chapman, and Tonight by TobyMac. I draw a great deal of inspiration from both Christian and mainstream/secular artists, while remaining careful to guard my heart against messages that prove contrary to God and the truth of His Word.
JFH (Scott): Have you gotten to (or are you planning to) play any live shows?
Nathan: I have volunteered on several different worship teams throughout my life, including the worship teams for my homeschool co-op, Camp Attitude, and the middle school group at my church. I have also been blessed with the opportunity to play "WHO KNOWS" live at a few small churches that some of my friends attend. I hope to reach broader and larger audiences with the music God has placed on my heart in the future, if that is His will for my life and artistry.
JFH (Scott): What's the best way for new listeners to keep up you online?
Nathan: If you want to keep updated with me online, follow me on YouTube @nathanoswaltmusic and keep an eye on my Community posts there. You can also follow me on Instagram @nathanoswaltmusic and stream my music on Spotify, Apple Music, and just about all other streaming platforms.
JFH (Scott): Is there anything else you'd like to share?
Nathan: Please be praying for me as I continue to work on my debut E.P., and also for deep growth as a follower of Christ and as a songwriter. I am so excited to see what God has in store for both me and my music, and I hope that the songs He has given me to write encourage and challenge all who hear them to place their trust in Jesus as LORD and Savior.