For those unfamiliar,
The Gray Havens
are a husband/wife duo that sprung onto the scene in 2015, with their Kickstarter funded debut,
Fire & Stone
. It received high praise, with its playful metaphors, and narrative/folk/pop musical leanings. Their follow up,
Ghost of a King
, dropped a little over a year later, and added electronic flourishes for song texture as they continued to stretch themselves. Now, with their third full-length offering, titled
She Waits
, they face the unenviable task of balancing their artistic growth with the expectations of fans. The question is, will they fold under the strain or allow said pressure to produce another diamond of musical goodness? This reviewer is happy to report that they have once again delivered an album full of longing, tragedy, and grace; all while pointing believers to our future eternal home. In fact, what we have is a concept album focused on the hope of heaven, with a musical backdrop weaving messianic sounds, swirling keyboards, strings, and touches of hip-hop drums to their previously established acoustic sonic palate.
Title track and lead song "She Waits" kicks things off with nods to the longing of the earth for the return of Christ from Romans 8:19-22. Musically, Dave Radford utilizes his voice expertly with his lower register in the verses, and then switching to his falsetto in the chorus as he sings the simple chorus, "So she waits, she waits/She waits." Each verse builds on this idea with verse four ultimately saying, "'Cause on her chain is a lock and the key/Is the radiance she will see/from the light that's gonna be/Cast from the sons and the daughters free." The song is a poetic lead into what the rest of the album will unveil. "See You Again" follows with a lyrical lament over the loss of a loved one, contrasted with an upbeat song, driven forward by pulsating strings. The instrumental track, "Crows," with its imagery of death and loss, expertly segues into the following highlight song, "High Enough."
"High Enough" pairs a hip-hop beat with a guest rap from spoken word/rap artist Propaganda. It works well, with Dave singing lead, and his wife Licia providing echo and harmony in the latter part of the song. The message of the tune itself is one of sorrow at mankind's propensity to try to reach heights apart from God. The high points of the song lyrically are the intro where Dave sings, "Freeze the moment in time/Travel back down the corridor of Eden/See the apple shine/It was gonna be the ladder to the skies in their mind," and then the verse "It's a worn out tragedy/And though history won't repeat/We're still livin' in the rhyme." Though it sounds like a strange pairing, Propaganda serves the song well with a nice contrast to Dave's smooth voice and Licia's hypnotic accents.
The most interesting and vexing (in a good way) song of the album goes to "Three Birds In Babylon." It, and its following song "Storehouse," make up the linchpin of the album as tracks six and seven, respectively. Though perhaps a coincidence, biblical numerology seems to take an important role in both songs. The number six is significant in the Bible as it represents Man, and the number seven is all throughout the Bible being known as the number of completion or perfection. It would seem that the narrative they are going for in the album is the story of man's hopelessness without Christ juxtaposed with God's goodness and grace. I won't spoil "Three Birds In Babylon" for those who like to dig into lyrics, but there are biblical allusions, as well as literary clues, densely layered throughout the song worthy of further excavation. Suffice it to say an entire article could be written on the artistry contained in this one track alone. This listener hears a warning to the church, and a hopeful call back to its first love. "Storehouse" follows the preceding masterpiece, and is the most immediately accessible pop radio ready song of the album, and this is not a criticism. Also of note is "Forever," featuring these expectant lines from the pre-chorus, "Look all I know/Is I believe it's gonna change at the moment when the trumpets blow." The uplifting instrumental, "Morning Light," ends the album in a way that both works as an ending to the album or a beginning lead back into track one. It's a fitting bit of creativity that gives a sense of hope that points both backward and forward.
Overall, The Gray Havens continue to reach beyond their comfort zone musically, while maintaining a lyrical depth that is rarely seen in music, much less the Christian music genre. She Waits is a short and enchanting must-listen for any fan of thinking man's folk/pop music. With each spin, another layer of meaning is revealed, and its short runtime and lyrical metaphors reward any listener willing to keep coming back. In the spirit of true transparency, I have heard this album nearly fifty times in its entirety, and have yet to fully grasp the totality of what they were reaching for. This is in no way frustration; in fact, it simply gives another reason to further chase their metaphors of grace and heaven. With She Waits, The Gray Havens have produced a surefire contender for top-ten album of 2018 for this reviewer. The effort is worth celebrating, and I for one hope that they continue to make music for many years to come.
- Review date: 9/26/18, written by
Josh Balogh
of Jesusfreakhideout.com
JFH Staff's Second Opinion
The Gray Havens
are one of the more creative acts in Christian music today. Ever since they captured hearts and ears with their
Where Eyes Don't Go EP
, they have gained a loyal fan base while growing their sound and song craft. However, with
She Waits
, the sound and lyricism that set them apart early on has slowly morphed into a more Andrew Peterson vibe. Story-based songs give way to sermon-based tunes and guitars are relegated to background noise in favor of the piano. There's nothing wrong with this, per se, as the arrangements are still creative and engaging and the lyrics are still smartly written and avoid cliches. The title track, "High Enough," "Three Birds in Babylon," and "Storehouse" all stand out and bounce between the imaginative story to the practical sermon. But the other lyrical tracks fail to impress and, while still well-written, feel more like B-sides. The Gray Havens are certainly pushing themselves to be creative and do new things and it mostly pays off. Their quality has not slackened in the least, but their uniqueness is slowly disappearing. Objectively, this is not bad; again, they use their resources and talents well. Subjectively, this reviewer prefers the quirkier sound and lyrics. So the complaint here is not with anything about how the album is done, but more in the direction of personal taste. Perhaps long-time fans can empathize with that sentiment, or maybe most don't care. At any rate,
She Waits
by The Gray Havens
is
a good album and one worth checking out before year's end. - Review date: 10/4/18, written by
John Underdown
of Jesusfreakhideout.com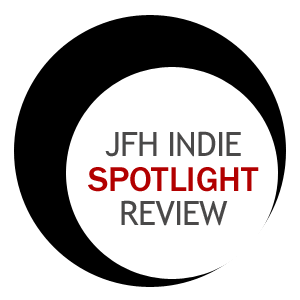 Record Label:
Artist Garden Entertainment

Album length:
11 tracks

Street Date:
October 5, 2018

Buy It:
iTunes
She Waits (4:17)
See You Again (3:21)
Crows (0:35)
High Enough (feat. Propaganda) (3:26)
Gone Are the Days (4:52)
Three Birds in Babylon (4:00)
Storehouse (4:06)
Return (1:02)
Not Home Yet (3:32)
Forever (3:46)
Morning Light (1:41)