If the idiom "God is in the details" had any place in the annals of everyday living, then at the very least it belongs delicately placed alongside
WILKES'
newest EP,
Shells
. The Georgia based band is led by Jason Wilkes (former bassist for Disciple and front man for High Flight Society) and his longtime friends Ike Thurston and Shane Cole. Undeniably pop in nature, Jason has created the feel-good mini-album of the year but without disregard to the details as well.
On my first listens, I enjoyed what I heard because it was so easy to digest it all. The hooks live up to the definition of the name and the bridges make Shells an audible journey that is both easily traversed as well as inviting for a second, fourth, and tenth listen (I'm not exaggerating here, I've scrobbled it 80 times since its release). And just hear that bass! You can rest assured Jason has given the often overlooked instrument exciting execution at every chance he was allowed.
The more I listened though, the more I picked up on the small trinkets Jason left behind. The keys especially can vary incredibly in tone and timbre throughout the album. Take the track "Shelter" for example. The intro buzzes and shifts in the right channel while a more traditional chord progression carries the weight in the middle. They disappear with the rise of the chorus after which the traditional chords being played originally now appear to have been moved in the right channel where the previous humming synth was. You can then faintly hear what appears to be a xylophone take the center if you listen closely enough. For the bridge, a springing, frog-like effect emerges to play an arpeggio while bells of colossal sizes toll in the left channel. To think this is only one out of eight tracks that all do justice to present itself as a thoroughly lovable EP from many angles.
Shells shows you a side of Jason that wasn't as apparent in his former efforts, yet it's just as ambitious, if not more so. It's an album that is immediately enjoyable and one that rewards those who return to it; an independent effort that is easily deserving of focused absorption when not being passively enjoyed. The idiom could just as well say it's Jason who is in the details and he would be wholly deserving of it. Yet, just like the beautiful arrangements that proudly play in the background, he takes no limelight for himself and instead chooses to give all the honor and glory to God.
- Review date: 12/3/15, written by
Bersain Beristain
of Jesusfreakhideout.com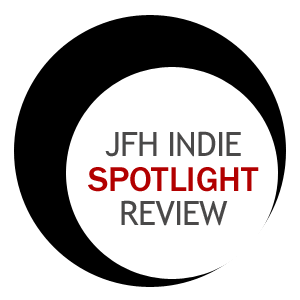 Record Label:
None

Album length:
8 tracks: 27 minutes, 33 seconds

Street Date:
November 27, 2015

Buy It:
iTunes
You've Got a Hold on Me (3:22)
One Star (3:06)
Shelter (3:32)
Pursuit (4:02)
Come Now Rain Down (3:54)
The Reckoning Prologue (0:56)
Wrecked (4:45)
What Are We to Do (3:56)