For only having one album to its name,
Names Without Numbers
did surprisingly well in its short time.
Running Marathons / Chasing Ambulances
led the band to playing shows with giants like Jimmy Eat World and Dashboard Confessional, but the band was put to rest not long after. 16 years later, though, the guys are back at it once again with their long-awaited sophomore album,
Silos & Smokestacks
.
What's interesting about this album is that its best songs are on the back half of the tracklist. Usually it's the other way around, with the front half packed with the prime picks to accommodate shorter attention spans. But not so for Names Without Numbers. The first three tracks aren't bad by any means (even the cover of Taylor Swift's "Style," even if it is guilty-pleasure listening), but the album starts really picking up steam at track four, "The Apathy Anthem," which mixes general alternative rock with a slight hint of pop punk. "Firing Squad" then comes on the scene with an interesting blend of Jimmy Eat World and The Rocket Summer. The singer laments about a lot of bad circumstances that keep piling up and making for an absolutely miserable day, but tackles it with an anthemic chorus that says, "Lift your head and dry your eyes / you've been through this a thousand times / keep taking your hits with some gracefulness and get up again, it never ends / up against the firing squad / you ask yourself if there's a God / but if not for darkness, you'd never notice the light."
"Inside My Head" and "The Dragonfly and the Owl" are a strong pair of tracks with some ballad-like tendencies and subtle electronic elements that cause them to really stand out. The former has some excellent music in the chorus that makes for one of my favorite aspects of the whole album. Far and away my favorite track, though, is "Goodnight." As good as Silos & Smokestacks is, this closing track is the example of when Names Without Numbers is at its best. "The Dragonfly and the Owl" is a fairly close second, but the driving, almost gritty rock sound of "Goodnight," a sound that brings to mind some of the best of Yellowcard, makes me want a full album's worth of it.
I wasn't familiar with Names Without Numbers during their initial run, but even nearly two decades later, Running Marathons / Chasing Ambulances holds up really well. And I'm glad to hear a worthy follow-up in Silos & Smokestacks. While I do think the album may be a little too diverse in its exploration of rock and alternative subgenres, there isn't really anything here that the band doesn't do well. Fans of early '00s emo and pop rock will want to dive into this one for sure.
- Review date: 12/12/19, written by
Scott Fryberger
of Jesusfreakhideout.com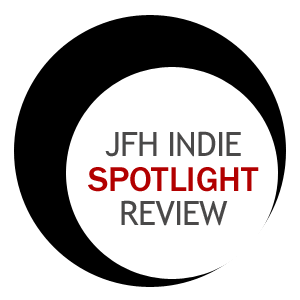 Record Label:
Indie Vision Music

Album length:
9 tracks: 30 minutes, 23 seconds

Street Date:
December 13, 2019

Buy It:
iTunes

Buy It:
AmazonMP3
For Today (2:57)
Style (3:50)
Middle Ground (3:26)
The Apathy Anthem (3:02)
Firing Squad (3:49)
The Dragonfly and the Owl (3:35)
Inside My Head (3:57)
I'm the Bad Guy (3:16)
Goodnight (2:30)