Since former Essential Records pop rock act Nevertheless disbanded late last year, guitarist AJ Cheek has been seen touring the country with Australian foursome, Revive. And since linking up with the act, Cheek has teamed with the band's bassist, Rich Thompson, to begin making music on the side, birthing AJ's first solo effort, an EP titled The Art Of Letting Go.
Inspired by the feelings generated by being forced to move on from his previous band, The Art Of Letting Go immediately addresses this easily relatable theme from the start with the self-titled opening track. Cheek's stylistic approach is certainly a departure from Nevertheless and even his current ties with Revive, but the more acoustic driven sound is the perfect backdrop for the singer/songwriter's soft vocal talents. AJ's first dabblings in singing could be heard on Nevertheless's second studio project, In The Making..., so any fan of the band should recognize his vocals right away. But for a first-time solo release, AJ has a well-produced, well-written and well-executed project on his hands. The title track is an anthemic yet intimate journey that mixes lovely harmonies, a soft electronic beat, melodic piano and acoustic guitar with AJ's pensive and prayerful lyrics. And the more stripped down folk sounds of tracks like "Close To You," "Birds Eye View" and "The River" are reminiscent of the solo work of Jon Foreman or even Nevertheless's final EP, When I'm With You. "Close To You" is a beautiful and prayerful piano ballad that enlists guest vocals from a friend of Cheek, Lindsay Weaver, offering a vocal style similar to that of Adie Camp. What really helps AJ's venture out on his own is that he surrounds himself with budding talent to strengthen his craft, enlisting the help of friends to write, sing and produce with. It's something that some of the best and most successful artists often do - and do well. "Take A Chance" is an acoustic ballad with a tender melody and romantic lyrics as Cheek pleads for a love interest to "take a chance on me... whenever you're ready." "The River" wraps up the EP, a piano-driven folksy worship song that sings, "Take me down, down to the river / For my guilt has me burdened me / Take me down, down to the river / For I need to be washed clean." It's a wonderfully open and transparent song and an excellent way to close the album.
AJ Cheek turns in an impressive self-released solo effort in his debut EP, The Art Of Letting Go. The artist wears his heart on his sleeve from track to track, and the intimate musical delivery helps present the message of the songs just right. With AJ's solo material being this good, it seems almost a waste for him to be doing anything else but his own thing. Hopefully we'll hear more from this promising artist in the near future.
- Review date: 12/7/10, written by
John DiBiase
of Jesusfreakhideout.com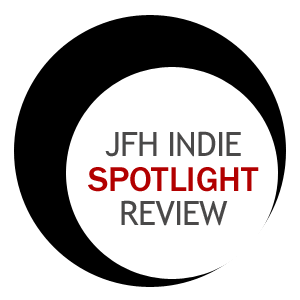 Record Label:
None

Album length:
6 tracks: 24 minutes, 14 seconds

Street Date:
December 7, 2010

Buy It:
iTunes

Buy It:
Amazon.com
The Art of Letting Go (4:23)
Close to You (3:04)
Lift My Head (4:47)
Birds Eye View (3:32)
Take a Chance (3:55)
The River (4:35)