Recently being voted the number one band in Colorado by the 2008 Denver Post Underground Music Poll, Hearts of Palm - formerly known as Nathan & Stephen - is quickly garnering lots of fans and attention. Part of the attention is due to the fact that they are literally giving away their latest EP, titled The Bridge, for free. It may only be four songs, but it's a very generous gift from the band.
The Bridge gets off to a good start with "Farewell Valentine (Cigarette Homecoming Queen)." Possessing a very punk/indie-type feel, with somewhat rough vocals, Hearts of Palm brings us a sound reminiscent of the Christian indie band Poor Old Lu. The brass section is very well-placed, despite not being a ska band. It's not too common, but it works well for the band. "We Have No Water Here" follows, starting off very folky and funky, but then the punk-styled guitar comes in and changes the feel a bit. The funk turns into more of a jazz sound in the second verse, with nice and happy keyboards coming in. Starting off the second half of the EP is "Give 'Em Hell," an encouraging, more laid-back song to a friend, saying to "Stand up where you are, until you give them Hell." And everything is ended by "Tip Your Glasses," which features Nathan Till's raspy vocals singing over music that could've been in a song by The O.C. Supertones, with a hint of Five Iron Frenzy.
Giving The Bridge away for free is generous, but at the same time, it's a big tease. The songs just made me want more. Hearing news of a full-length album in the works would be exciting news. But for now we're just going to have to settle for these four songs. The Bridge E.P. would be perfect for those who miss their beloved Poor Old Lu, and possibly even those who are into the rawness of newcomers Children 18:3.
- Review date: 8/20/08, written by
Scott Fryberger
of Jesusfreakhideout.com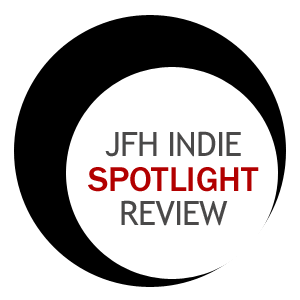 Record Label:
None

Album length:
13 tracks

Street Date:
2008

Download It:
HeartsofPalmBand.com
Farewell Valentine (Cigarette Homecoming Queen)
We Have No Water Here
Give 'Em Hell
Tip Your Glasses