Come&Live! artist Levi the Poet has been busy writing his new album this year, and for the studio time, he's teamed up with a friend of his named Alexander Sugg (who is actually recording the album for Levi). In addition to recording other people's albums, Sugg happens to create terrific music of his own under the name Glowhouse, the latest collection of which is called The Shadows Left Me Alive.
Using the term "electronic" generally brings to mind an upbeat, fast-paced sound, a la techno or electropop. Such is not the case with The Shadows Left Me Alive. It never really picks up, sticking to easy-listening melodies and calm, soothing vocals. The term "indie" actually plays just about as big a part in describing Sugg's music as "electronic" does. While there is ample use of drum machine, keys and some expertly-executed auto-tune, "Secret Bruises" has its fair share of electric guitar (in the vein of My Epic or Abel), and "Featherbody" keeps tempo with some beautiful acoustic guitar playing. Finding a balance between electronic and indie can be very difficult, but with the music of Glowhouse, it's safe to say that Sugg has found an excellent balance. Another great example of this balance is the song "Eyes Like Mine," as well as the end of "A Saint Dressed In Fog," where we hear a little bit of contained screaming from Sugg. The vocal effect keeps it from being too overbearing for the music, but it actually sounds great, considering screaming over electronic music isn't a combination you hear much of.
"Featherbody" features some local flavor, with guest vocals from LindsayJayne, a sister indie/pop duo that also calls Albuquerque home. The girls' voices are beautiful; you know that Eisley-esque angelic voice that makes single guys swoon? Yeah, that's what they add to this song. Delightful, harmonic, and a little bit vintage, their voices in conjunction with the acoustic guitar and overall feel of the song make it a definite highlight of the album. Another highlight is "Stay," which has many parts that will get stuck in your head, including the aforementioned usage of auto-tune. Sugg doesn't overdo auto-tune, but instead uses it to enhance the melodies of certain parts of the song. And it actually does enhance the song, unlike many, many other artists that use it in such a way that completely ruins their credibility.
While the album maintains its slow and steady approach to electronic music, The Shadows Left Me Alive is still very catchy. It's melodic in sound, with music that has obviously been very lovingly-created and cared for by Sugg. If you're not familiar with Glowhouse, it's some of the best independent electronic music you can find. You can get this for whatever amount of money you feel it's worth at his Bandcamp, but regardless of what you pay, it comes with a high recommendation from this reviewer.
- Review date: 11/18/12, written by
Scott Fryberger
of Jesusfreakhideout.com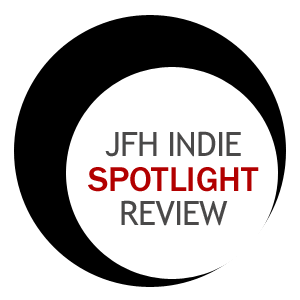 Record Label:
None

Album length:
8 tracks: 41 minutes, 56 seconds

Street Date:
July 25, 2012

Buy It:
Bandcamp
Village (4:16)
Stay (6:08)
Secret Bruises (5:21)
Featherbody (feat. LindsayJayne) (4:21)
Where I Left You (6:02)
Eyes Like Mine (5:11)
A Saint Dressed In Fog (6:06)
Shame (4:34)