Starting out as the vocalist for Canadian pop rock band Downhere,
Marc Martel
surprised us all when he tried out to be the lead singer of the Queen tribute band, Queen Extravaganza, and won. Still touring with the band and channeling the showmanship and pipes of Freddie Mercury, Martel also recently took some time out to head into the studio. Getting into the holiday spirit, Martel recorded a few Christmas tracks for the
Silent Night
EP, and it's as good as you probably think it is.
The intro track is rather intriguing, as we hear the hustle and bustle of holiday crowds in retail stores and carolers singing their songs for about thirty seconds. Then it quiets down, and all you can hear is someone (presumably Martel) walking through some snow, which leads into the largely a capella "Silent Night." This opening to the EP is rather brilliant; sometimes we get so caught up in life and all it has to offer that we forget to stop for the important things. In this case, Jesus. "In the Bleak Midwinter" follows, featuring just Martel and a piano for the most part, until they're joined by a somber string section. "O Come, Emmanuel" and "O Holy Night" are classic songs, but Martel's version of "What Child Is This," which features some hand drums and banjos, almost steals the show, and would completely take it if we weren't given a 2016 version of the Downhere song "How Many Kings." First appearing on Downhere's Ending Is Beginning, the Silent Night version is more electronic and Christmasy (what with the sleigh bells in the chorus) and is simply breathtaking.
Year after year, artists put out Christmas albums that offer little to no difference in sound as record labels literally try to sell us the same songs over and over again. Marc Martel does lose a few points here for presenting a couple of carols that sound very similar to other versions already, but with his outstanding vocals and the other, more unique offerings, he easily gains them back. If you're looking to supplement your Christmas music collection, you're a fan of Marc Martel/Downhere, you're a sucker for Christmas releases, or any or all of the above, Marc Martel's Silent Night EP is a must.
- Review date: 11/14/2016, written by
Scott Fryberger
of Jesusfreakhideout.com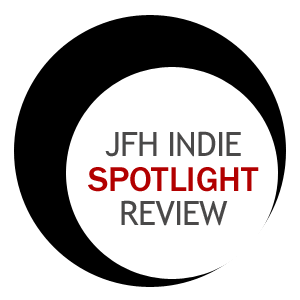 Record Label:
None

Album length:
7 tracks: 24 minutes, 2 seconds

Street Date:
November 18, 2016

Buy It:
AmazonMP3

Download It:
Official Store
Intro (0:53)
Silent Night (3:19)
In the Bleak Midwinter (3:59)
O Come, Emmanuel (3:56)
O Holy Night (3:31)
What Child Is This? (feat. Ron Block) (4:01)
How Many Kings (2016 version) (4:25)