Life is full of wonder, but that wonder involves complexities and often the messiness. John Sierra, former guitarist for the band Attalus, explores these complicated facets in his debut EP The Wonder. Drawing on a wide range of influences (citing C.S. Lewis, the Killers, and Mumford and Sons), Sierra has crafted an intimate acoustic offering of 6 tracks that weave their way through dreams, faith, love, hope, and loss. Relying on background vocals as the only complement to his guitar work, the atmosphere becomes sober and reflective, perfectly mirroring the subject matter of his songs.
"A Dream Worth Keeping" opens the EP, wrestling with the dreams we have and whether or not to pursue them. Also introduced in this track is a theme that runs underneath the other songs as well: regret. Do you regret not pursuing a dream? Or will you regret it? That's the question Sierra chews on. This meditative reflection is traded for a different kind when the title track begins. This tune reflects on when Sierra first felt "the wonder" of life and how he still feels it now. While it's kept general enough, it's implied that "the wonder" is really a result of faith in Christ. "Maybe We're All" pulls away from overt self-reflection to consider humanity in general. Using a homeless man and a "put together" woman, Sierra notes the emptiness they feel and how perhaps the answer is that we all are looking for and need love. It may sound trite writing it out like that, but Sierra pulls off the thought nicely.
Moving into the back half of the EP, "Good in the Pain" posits that pain could be for our benefit. Again, that may seem trite or something every other Christian artist sings about, but Sierra does it in a way that feels fresh, mixing his own story into the message. "The Tide" is perhaps the most cryptic song, lamenting love lost, though it's not clear what love was lost. Is it about divorce? The death of a loved one? The fickleness of the music industry? It's a melodically beautiful song and feels the most unique of the set, but it also comes off as the most enigmatic. Closely aligned with that loss is grief, as explored in the closer, "The Other Side." Once again drawing on his own experience, Sierra works through things that brought him grief in the past and how he's trying to move on. It's a sobering yet hopeful end to the EP that almost feels like a cliffhanger for what will come next.
Though The Wonder dwells on the different facets of life, the undercurrent seems to be regret. Regret at giving up on a dream, regret for forgetting roots in faith, regret at not being more loving, regret at reacting to pain negatively, regret at pouring love into someone (or something) who can't reciprocate, and regret ultimately at what we've lost. John Sierra, though working through his regrets, never weighs them down too heavily on the listener. His touch is light enough to bring you into the conversation without telling you exactly what to think. It's a deft touch of folk songwriting that makes this debut worth a listen and makes John Sierra an artist worth following.
- Review date: 11/3/21, written by
John Underdown
of Jesusfreakhideout.com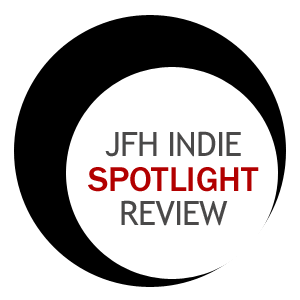 Record Label:
None

Album length:
6 tracks

Street Date:
November 5, 2021

Buy It:
AmazonMP3
A Dream Worth Keeping (feat. Jessica Sierra) (4:05)
The Wonder (feat. Jess Sierra) (4:10)
Maybe We're All (3:29)
Good in the Pain (2:55)
The Tide (feat. Jess Sierra) (4:05)
The Other Side of Grief (3:28)