This past year, the record label side of Indie Vision Music shut its proverbial doors after several years of offering some underrated pop punk and alternative albums. In the wake of IVM's demise, a few of its more recent artists have banded together to form the spiritual successor, Small Step Records. And first up to bat for the label (and for 2022) is the promising newish act
Homeplate
.
The pop punk duo's 2019 debut EP, Derby City, was a strong first outing that left me wanting more sooner rather than later. Welcome To Breitenstein picks back up where they left off, while simultaneously defying my expectations within mere moments of the opening track. While Derby City toyed around with easycore in small doses, Breitenstein incorporates it more heavily. Insane breakdowns and otherwise heavy guitar riffs and bass drums can be found in "Wrong Kingdom" and "Pastimes," while "I Hate The Guy Who Invented Suave Soap" essentially starts off as a metalcore song before David Newman's clean, pop punk vocals come in and turn it all around. And to add to the difficulty of determining this EP's genre, the second half changes the game dramatically. The EP ends with an acoustic ballad that really brings out Homeplate's New Found Glory influence, and two of Derby City's songs get updates, with an 8-bit version of "Time Stands Still" (which also features samples of Sonic the Hedgehog sounds), and a skacore version of "Long Ago," newly-titled "Longer Ago."
While the EP is mostly pretty fun when it comes to the music, the lyrics carry a much more serious tone. Much of the first half dwells on Newman's repenting and desire to be a better man - the bridge of "Supposed To Be" is a great example: "I don't know where to go / when life's calling me home / I put on a dumb show as I play with time I've borrowed / and I can't explain it / that I hate what I am / my mistake and heartbreaks have made me who I am today." But then "Pastimes" switches it up and serves as a sort of encouragement to a brother in Christ to drop the things that are keeping him back: "Setbacks are taunting you wherever your path leads / But amusing your sins will leave you high and dry / Just 'cause you're broken doesn't mean you aren't extraordinary / Let's hit the road and wave these pastimes goodbye." Then the EP closes on a heartbreaking but hopeful note, as Newman sings about losing a child, while looking forward to the afterlife, where they'll be united. It can be a tough listen, especially for those who have also experienced the loss of a child, but it's also a beautiful and hopeful song.
Homeplate's second EP keeps the momentum going with another strong offering, confirming that they aren't just a one-album-wonder. If I had to complain about something, I would say that having the electronic remix right in the middle of the album may not have been the best placement. It makes all the sense in the world to not include it right after "Given More Time," though. In future listens, I will probably just end up skipping it. However, all of that aside, Welcome To Breitenstein is a solid collection of pop punk and easycore that's a blast to listen to.
- Review date: 1/13/22, written by
Scott Fryberger
of Jesusfreakhideout.com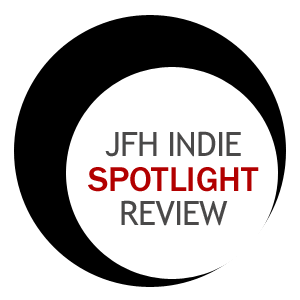 Record Label:
Small Step Records

Album length:
7 tracks: 20 minutes

Street Date:
January 18, 2022

Buy It:
Apple Music
Wrong Kingdom (1:46)
I Hate The Guy Who Invented Suave Soap (3:50)
Supposed To Be (3:07)
Time Stands Still (Sonic Remix) (2:29)
Pastimes (3:00)
Longer Ago (2:50)
Given More Time (3:32)