Flying below the radar under the moniker of
Clemency
, brothers Jason and Paul Watkins have been making music for several years, but it is with
You've Got the Fire
that the duo is primed for a breakthrough. This warm and inviting six song EP tells a loose love story over a fresh blend of pop and alternative rock. The Watkins brothers know how to craft a dynamic and memorable song while simultaneously displaying tremendous musical skill. Sadly, their songwriting on this EP does not reflect the maturity of their music as the lyrics are damaged by weak rhyming and a lack of depth.
The album opens up with "Color Hit the Canvas," a cheerful song with bouncy keys, intricate guitar work, and sturdy drums. The overall metaphor of colored paint hitting a blank canvas when his love-at-first-sight walks in the room seems a bit childish, but regardless, it is a fun and memorable opening song. The road-trip ready "Runaways" has a steady beat and spunky baseline as the guy in the story shares his desire to run away and start a new life with his girl. "When I'm With You the Fireworks Go Off" takes a slightly softer approach, but it is no less catchy than its more energetic predecessors.
From there, the acoustic driven "We Have Love" slows things down even more. Its deficiency of lyrical substance and dreary sound make this feel a bit like a filler track. "Let Love Show You the Way" picks the energy back up one more time and is one of two songs that is not exclusively about "falling in love." The closing track, "Heaven in the World We Know," erroneously equates being in love with being in heaven and is barely saved with a lyric in the bridge that alludes to a more accurate biblical perspective that romantic love is meant to point to God. Musically, it is a beautiful soft ballad that utilizes a delicate acoustic guitar, brushed drum stick, and Lion King sounding "Mmm-Ahh" chants.
Even with the drawbacks of weak songwriting and a filler track, You've Got The Fire showcases a band with a lot of talent and potential. If you're looking for a cute collection of love songs, this will surely fit the bill (check out Copperlily as well if you want some depth). If you are on the fence about this EP, try their previous project, My Heart Meets is the Eastern Horizon, which is currently being offered for free on Noisetrade.com.
- Review date: 1/15/15, written by
Christopher Smith
of Jesusfreakhideout.com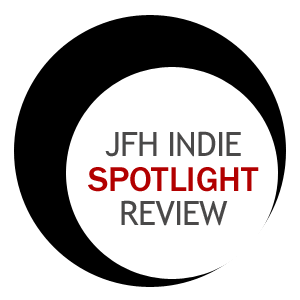 Record Label:
None

Album length:
6 tracks: 22 minutes, 10 seconds

Street Date:
February 10, 2015

Buy It:
iTunes

Download It:
AmazonMP3
Color Hit the Canvas (2:42)
Runaways (3:54)
When I'm With You the Fireworks Go Off (3:54)
We Have Love (4:04)
Let Love Show You the Way (3:49)
Heaven in the World We Know (3:50)