TROPICAL STORM DEVASTATES HANDS AND FEET PROJECT
NEWS SOURCE: Audio Adrenaline; Jesusfreakhideout.com
October 30, 2007

The Hands and Feet Project, an organization started by the Audio Adrenaline guys to rescue and take care of orphans in Haiti was hit by Tropical Storm Noel Monday night. Please consider donating to this wonderful ministry in support for fixing the damage caused by the storm. Former Audio A frontman Mark Stuart reports on the devastation...
"Our hearts and prayers go out to all of Haiti and the Dominican Republic today. Tropical Storm Noel hit hard throughout the night and still lingers today. Reports from our missionaries at the Hands and Feet Project tell us the damage is devastating. Our beautiful property was turned into a 30 foot wide river, knocking down almost all of our trees and leaving piles of mountain rocks and debris everywhere. The gate leading into our property was ripped off, and a 15 foot section of concrete wall was smashed down. The children were moved from the smaller houses to the main compound and are safe. Our walls are made of concrete block... almost all the "houses" surrounding our village are nothing more than mud, pieces of wood and sheets of metal.
Many of our neighbors not only sustained damage to their homes, but lost livestock and their food supply. We are currently handing out beans and rice to anyone in need. We will be fine at the Hands and Feet Project with getting repairs done, but our biggest concern is taking care of our community. Please consider making a special donation to the Hands and Feet Project during this time of need. Not only will your donation help repair our children's village, but it will also help us meet the needs of our battered neighbors.
All mail-in contributions can be sent to:
HANDS AND FEET PROJECT
1104 West Main
Franklin, TN 37064
As always, please keep us, our children, and all the people of Haiti and the DR in your prayers!
Thank you.
Mark, Audio Adrenaline"
For more photos of the storm damage, click here.
For more information about The Hands and Feet Project, visit www.handsandfeetproject.org.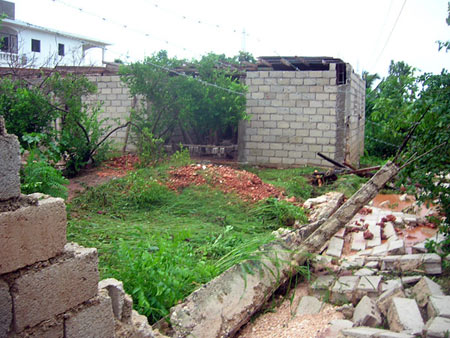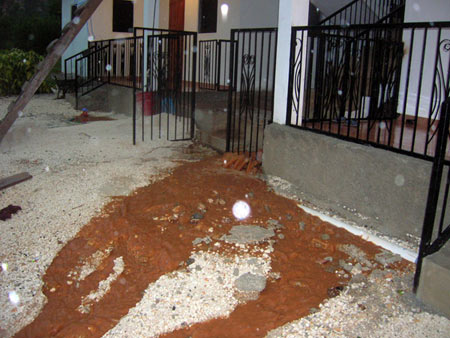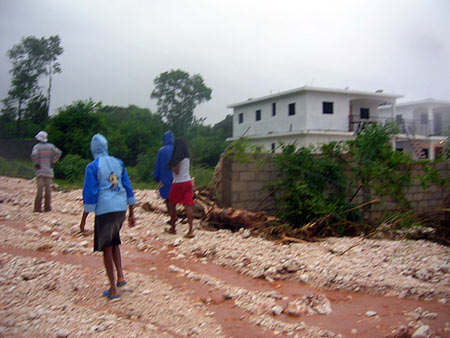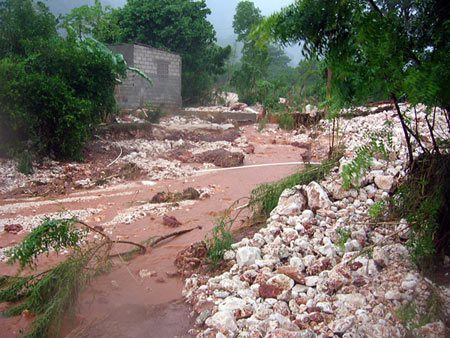 [2022]
Jan. | Feb. | March | April | May | June | July | Aug. | Sept. | Oct. | Nov. | Dec.
[2021]
Jan. | Feb. | March | April | May | June | July | Aug. | Sept. | Oct. | Nov. | Dec.
[2001 - 2022]
Visit our complete MUSIC NEWS ARCHIVE