INTEGRITY MUSIC SIGNS CALIFORNIA ROCK WORSHIP BAND WORTH DYING FOR
NEWS SOURCE: Spinhouse PR
November 13, 2007
MOBILE, Ala. – November 12 , 2007 – With a mission to be not just a band, but a youth movement that can shake generations, Modesto, Calif.-based Worth Dying For is one step closer to that goal with the signing of an exclusive recording contract with Integrity Music Group.
The rock-infused worshippers Worth Dying For will release their first nationally distributed CD in Spring 2008.
The five-member band has been part of Phenomenon Ministries, the youth ministry of Calvary Temple of Modesto and is made up of Lead vocalists Christy Johnson (who also plays keytar) and Sean Loche (who also plays bass), Nathan Parish and Micah Berteau on guitars and Josh O'Haire on drums.
"In a day when most new bands are anything but original, Worth Dying For is an exception," said Don Moen, president of Integrity Label Group. "This band is writing great new songs, and their sound is fresh and original. Birthed out of a church with a desire to reach their generation for Christ, Worth Dying For is focused on the right stuff. It's refreshing and contagious."
Integrity Artist Development Director Jeff Quimby adds, "Fans of United and Skillet will love Worth Dying For – edgy guitar, pop alternative rock production but all worship at the core.
Calvary Temple celebrated Worth Dying For's signing with Integrity Music by having the band members sign their contracts during a Sunday morning worship service. The video of the signing can be seen on YouTube at http://www.youtube.com/watch?v=FhxaxWjfjqQ.
"We are ordinary people who have a desire to show others how to fall in love with God in a deeper, more passionate way. The music that God has used us to write has changed our youth ministry and our city," says Loche.
Adds Johnson, "Now, God has put it on our hearts to let these songs resonate in the hearts of the young people across this nation and around the world. We are grateful that Integrity Music will be sharing this vision with us."
# # #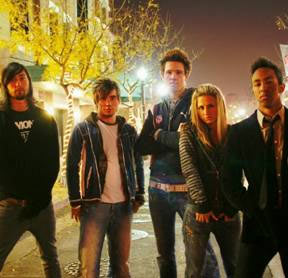 [2021]
Jan. | Feb. | March | April | May | June | July | Aug. | Sept. | Oct. | Nov. | Dec.
[2020]
Jan. | Feb. | March | April | May | June | July | Aug. | Sept. | Oct. | Nov. | Dec.
[2001 - 2020]
Visit our complete MUSIC NEWS ARCHIVE