SARA GROVES HAS No.1 CHRISTIAN ALBUM ON iTUNES FOR OVER A WEEK WITH 'TELL ME WHAT YOU KNOW'
NEWS SOURCE: The M Collective
November 15, 2007

NOVEMBER, 14, 2007.....As singer/songwriter Sara Groves' latest, Tell Me What You Know (11.6) holds in as the No. 1 Christian album on iTunes for over a week, the project also scanned 33% above her last record, debuting at No. 3 on CMTA's Digital Album's SoundScan chart, as well as No. 8 on Christian Retail and No. 14 on the Overall Christian Retail chart.
Groves' current radio single, "When the Saints" continues to build momentum at Christian radio with over 35 reporting stations on board already. The song was also recently chosen to be a Discovery Download on the iTunes Store, and was one of the top downloads ever for a Christian song. In addiiton, Groves currently has the No. 1 video on the Gospel Music Channel with the song 'I Saw What I Saw' based on her life altering trip to Rwanda. To watch, click here. INO Records has also developed a great e-card on Groves. To view/use, click here.
Groves will also be touring this fall on the Behold the Lamb of God Christmas tour with Andrew Peterson, Sara Groves, Bebo Norman, Jill Phillips, Andrew Osenga and Andy Gullahorn. Groves will be performing songs from "Tell Me What You Know" as well as previous projects, and join Peterson and the rest of the line up in the second half of the evening featuring Christmas music. The tour will be hitting the following markets (all dates subject to change):
11/27/07: Bethany Lutheran Church / Elkhorn, NE
11/28/07: Immanuel Baptist Church / Wausau, WI
11/29/07: Christ Community Evangelical Free Church / Leawood, KS
11/30/07: Christ United Methodist Church of Sugarland / Sugarland, TX
12/1/07: The Heights Baptist Church / Richardson, TX
12/2/07: Bellevue Baptist Church / Cordova, TN
12/3/07: Grace Covenant Church / Austin, TX
12/5/07: Southwood Presbyterian Church. / Huntsville, AL
12/6/07: World Gospel Church / Terre Haute, IN
12/7/07: Countryside Church / Michigan City, IN
12/8/07: New Milford High School / New Milford, CT
12/9/07: Faith Evangelical Free Church / Milford, OH
12/10/07: Merrimack Hall Performing Arts Center / Huntsville, AL
12/11/07: Oak Mountain Presbyterian Church / Birmingham, AL
12/12/07: Mecklenburg Community Church / Charlotte, NC
12/13/07: Ryman Auditorium / Nashville, TN
12/14/07: Christ Community Church / Tampa, FL
12/15/07: Imperial Theatre / Augusta, GA
12/16/07: Christ Church / Jacksonville, FL
###
Since her debut release in 2001, Conversations, Sara Groves has become one of the most critically-acclaimed artists in the Christian music industry, receiving rave reviews across the board for each recording by the likes of Billboard, and consistently topping year-end reader's polls and album of the year nods from the likes of CCM magazine, Christianity Today online and more. On her new album, Tell Me What You Know, Groves explores what she has learned over the past two years, lessons on the value of long defeats, and the defiance of hope in the face of insurmountable odds. Since the 2005 release of Add to the Beauty, Groves has been questioning just how, exactly, she is called to do that. Her answers came in a series of global conversations and experiences, from the flood-ravaged gulf of Louisiana, to the genocide memorials of Rwanda, to the testimonies of Southeast Asia sex trade survivors. These experiences showed the disparity between some of the American pursuits of comfort and wealth and the joy of joining the difficult work of social justice and engaging in the suffering of the afflicted.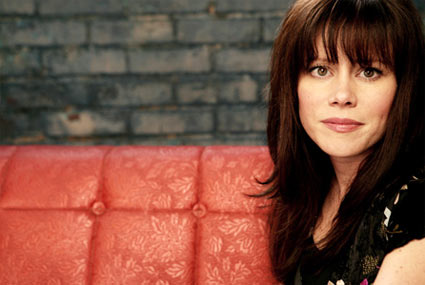 [2022]
Jan. | Feb. | March | April | May | June | July | Aug. | Sept. | Oct. | Nov. | Dec.
[2021]
Jan. | Feb. | March | April | May | June | July | Aug. | Sept. | Oct. | Nov. | Dec.
[2001 - 2022]
Visit our complete MUSIC NEWS ARCHIVE