SKYCITY RECORDS PRESENTS – 4LOVE
DEBUT SINGLE "PRAISE" HITS RADIO ON JULY 1ST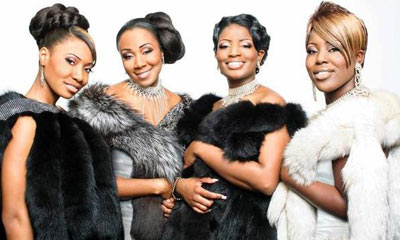 NEWS SOURCE: Big Machine Media
May 14, 2008
New York, NY – (May 14, 2008) – On July 1st, Gene Peoples of SkyCity Records will be releasing a single called "Praise" by a group of young ladies, Ahisa, Kimera, Vonda, and Tiffany, otherwise known as 4LOVE. These lovely and talented singers can "do it all," from traditional church sounds to urban contemporary upbeats with heartfelt, inspirational artistry. The world will get a chance to embrace their diverse body of work with their upcoming single. The single can be found on their upcoming self-titled album in stores in November 2008 and will be at radio on July 1st.
The radio single was produced by Peoples who is known as a versatile man of music as a Producer/Songwriter/Keyboardist/Drummer/Bassist. Gene Peoples' credits include Father MC, Blackstreet, Bobby Brown, Dave Hollister, Teddy Riley, P. Diddy, Darrell McFadden & The Disciples, Clarence Fountain and The 5 Blind Boys of Alabama, The Mighty Clouds of Joy, Byron Cage, among many others.
Peoples sought after this group of talented, hard working young ladies to fulfill his vision. After auditioning hundreds of young ladies, he stumbled across these gifted women whose voices featured rich depths and stunning heights. Their extensive musical backgrounds and commanding presence led him to bring them into the SkyCity fold to form the group 4LOVE. Immediately, there was a genuine connection among the ladies and a strong desire to work together to create great music.
4LOVE's diverse sound can be attributed to the vastly different musical backgrounds of the group members. Vonda brings the very soulful voicing to Tiffany's defined melodic background vocals, and Ahisa's jazzy smooth tones are all colored by Kimera's strong churchy take-it-home vocals. Peoples states, "I see in 4Love a determination to truly make a difference in people's lives through their music. They stand strong in their convictions and in their faith and it is heard through their voices. It isn't just about a career it is about changing hearts."
For more information visit www.myspace.com/official4love.
# # #