- PROVIDENT'S FRIDAY BUZZ -
FOR THE WEEK ENDING SEPTEMBER 19, 2008
FIREFLIGHT HEADLINES NYC'S THE KNITTING FACTORY

NEVERTHELESS RELEASES IN THE MAKING…;
GUITAR PLAYER BRAD JONES TIES THE KNOT

BRANDON HEATH MAKES YOUTUBE PROMOTED VIDEO ROTATION CUT

MICHAEL W. SMITH VISITS WITH BEREAN TEAM
NEWS SOURCE: Provident Label Group
September 19, 2008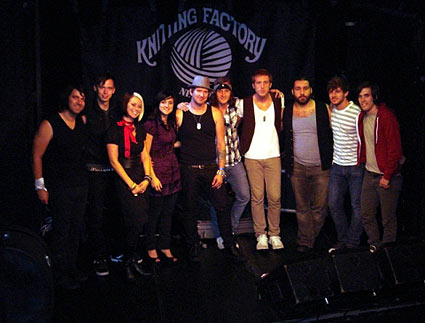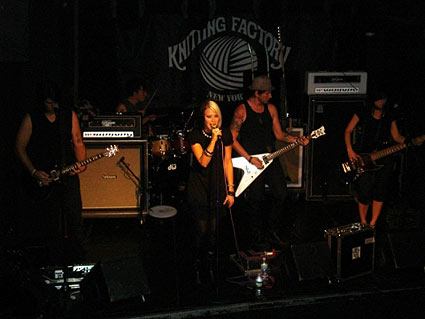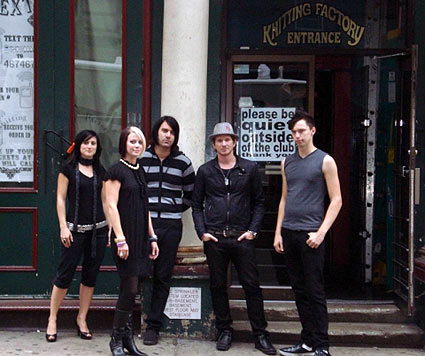 Fireflight Headlines NYC's The Knitting Factory (pictures above): Orlando-based rock band Fireflight headlined New York City's famed rock venue The Knitting Factory on Tuesday, September 16, as part of its "Unbreakable Tour," with labelmates Nevertheless. For more information on the tour, please visit www.fireflightrock.com.

Nevertheless Releases In the Making…; Guitar player Brad Jones Ties the Knot: Chattanooga, Tenn.-based rock quintet, Nevertheless has had a busy September. On Tuesday (September 16), the band released its sophomore album In the Making…, and also hit the road with labelmates Fireflight for the "Unbreakable Tour," on September 11. On Saturday, September 6, Nevertheless' electric guitar player, Brad Jones, wed his lovely bride Megan, in Chattanooga. To keep up with the band, please visit www.neverthelessmusic.com.

Brandon Heath Makes YouTube Promoted Video Rotation Cut: Singer/songwriter Brandon Heath's music video for hit single "Give Me Your Eyes" made Youtube's Promoted Video Rotation Cut this week. The single also remains at No. 1 on iTunes with more than 60,000 downloads. To watch the video, please click here. For more information on Brandon, please visit www.brandonheath.net.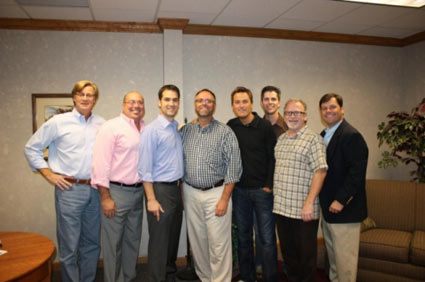 Photo caption:
(L-R) Mike Blanton, Randy Davis, Bill Simmons (Berean), Larry Smith,
Michael W. Smith, Myron Detweiler (Berean), Tony Smith (Berean) and Jimmy Wheeler.
Michael W. Smith Visits with Berean Team: GRAMMY® award-winning and multi-Platinum selling artist, Michael W. Smith, visited with the team from Berean Christian bookstore (pictured above) at the Berean Manager's Conference on September 9, in Cincinnati, Ohio. Smith's 21st album A New Hallelujah is set to release October 28. For more information on Michael, please visit www.michaelwsmith.com.
###