April Monday Monthly Tooth and Nail Update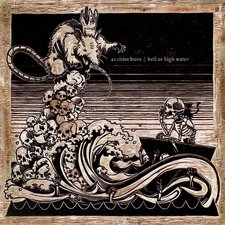 NEWS SOURCE: Overture Media
April 6, 2009

Back with monthly news updates for Tooth & Nail Records, BEC Recordings and Solid State artists. April begins with a busy schedule as artists hit the studio for recording time, tours continue and releases this week. Updates throughout the month on Twitter.
In the Studio:
August Burns Red is recording their new studio project that is set to release Summer 2009
The Chariot is putting the finishing touches on their new album releasing in May.
Showbread entering the studio this month with Sylvia Massey.
Advent entering the studio this month.
The Glorious Unseen began recording their sophomore album to release later in 2009.
Thousand Foot Krutch is completing their studio album to release this fall with producer Aaron Sprinkle. Trevor is doing regular Twitters, follow him. And today he did a huge blog with all the fans in a chat room.
Touring:
Falling Up will be hitting the West Coast starting April 29th. This is in support of the recently released "Fangs." Check out their MySpace for dates.
Jeremy Camp and Hawk Nelson continue the highly successful and attended "Rock and Worship Roadshow" with MercyMe and Tenth Avenue North. For remaining tour dates, click here.
Family Force 5 is currently on the AP Tour. Check out their MySpace for upcoming dates.
Since October is sharing the stage this month and next with various general market rock bands like Theory Of A Deadman, Trapt, Flyleaf, Shinedown, Disturbed. Check their MySpace for dates / cities.
Radio Highlights:
Since October debuted in March on the Active Rock chart at #38. They continue to break more stations as the single "Guilty" gains momentum. This week the single has climbed to #33 for R&R.
At CHR, the label has three artists charting in the Top 20: Kutless - "To Know That You're Alive," Jeremy Camp - "There Will Be A Day," and Hawk Nelson - "Let's Dance."
At Rock, six artist sit in the Top 20: Ivoryline "Hearts and Minds," Falling Up - "Streams Of Woe At Acheron," Hawk Nelson "Let's Dance," Run Kid Run - "Set The Dial," Children 18:3 "Homemade Valentine," and FM Static - "The Unavoidable Battle Of Feeling On The Outside."
Jeremy Camp's across the board hit single "There Will Be A Day" spent a total of 16 weeks at No. 1 at AC Indicator, 10 weeks at No. 1 at CHR and six weeks at No. 1 on AC Monitored.
TV Placements:
Last month Phillip LaRue's "Found" was heard on "The Ghost Whisperer" and "One Tree Hill." You can hear this song on his MySpace.
Releasing this week & this month:
FM Static is releasing "Dear Diary" tomorrow. No doubt FM Static listeners will also be enthralled with the spot-on happenings and character confessions of the concept album, "Dear Diary," a project whose special story can only be unlocked as it happens, from song one to song ten. Also follow the story and illustrations on the lead character's blog.
Phillip LaRue is releasing his debut tomorrow, "Let the Road Pave Itself." An organic set of songs for the digital age, it was tracked live in the studio to an old fashioned two-inch tape reel, warmly capturing the sound of Phillip and his friends playing real time rock that's only ever concerned with life's deepest matters of love and faith. Recorded in this manner, Phillip kept many of the first takes without fixing to keep the album as natural as possible. The album has been in full streaming on his website.
X2009 releases tomorrow featuring the hit songs from Kutless, Thousand Foot Krutch, Family Force 5, Capital Lights, The Almost, tobyMac, Emery, Underoath, Jeremy Camp, Demon Hunter and many more on this 2-disc set.
As Cities Burn is set to release their third studio project on April 21st titled Hell or High Water." New tracks from the album are being released weekly on the band's MySpace.
Gospel Music Awards April 23rd:
The Doves are airing LIVE on Gospel Music Channel. Fans will be cheering on our nominees.
Male Vocalist of the Year:
Jeremy Camp
Rap/Hip Hop Recorded Song:
"Do Yo Thang" KJ-52, The Yearbook
"So Beautiful" Manafest, Citizen Activ
Inspirational Recorded Song:
"Come Thou Fount" Jadon Lavik, Roots Run Deep
Rap/ Hip Hop Album:
Citizen Activ, Manafest
Rock Album:
To Know That You're Alive, Kutless
Pop/Contemporary Album:
Bebo Norman, Bebo Norman
Inspirational Album:
Roots Run Deep, Jadon Lavik
Recorded Music Packaging:
Hawk Nelson is My Friend, Hawk Neslon
Storm the Gates of Hell Deluxe Edition, Demon Hunter (Solid State Records)
The Tide Will Swallow Us Whole, Trenches (Solid State Records)
Short Form Music Video:
"Fan Mail," KJ-52
Spanish Language Album:
Rescatame, Seventh Day Slumber