tobyMac's run for Hope
Toby and Amanda will be running the Music City
Marathon for New Hope Academy

NEWS SOURCE: TobyMac, a Jesusfreakhideout.com report
April 9, 2009
(Nashville, Tenn.) April 9, 2009—TobyMac announced the following today. For links on how to donate for Run For Hope, visit www.active.com/donate/whatpowersyou/tobymac...
Amanda and I want to tell you about a special place. Anybody who knows me, has heard me talk about Diverse City-- my dream to see no barriers between any of us because of race, cultural or economic differences. Amanda and I were introduced to a school that is walking out this dream-- New Hope Academy. New Hope is place where families from all walks of life are coming together and walking in community in a way that is rarely seen in this world. Black, White, hispanic, or native American... rich or poor ... learning side by side. Kids from different backgrounds are learning how to think differently and are becoming servant leaders who will ultimately transform our culture. It doesn't stop with the students. The parents are learning how to become a community--to kick down the economic, cultural and racial walls that keep us apart. They are learning as a family that they can change the future of their community by changing their own heart.
Amanda and I truly believe that New Hope Academy is like a city on a hill that is a shining light of hope for the world to see. One family at a time--changing their city. We would love for you to partner with us in helping send kids to this school. We are going to be running in the Music City Marathon on April 25, 2009. Together we will be running a complete marathon. Amanda will be running 13 miles and I will be running 13 miles. Would you consider sponsoring us per mile as we raise money for New Hope Academy. It could be $1, $5, or $20 a mile. Any gift would be greatly appreciated.
As a thank you to the highest fundraiser, I am throwing in a special package effective for the next tobyMac tour:
* 4 tickets and backstage passes
* Dinner with myself and some of the Diverse City band
Thank you for helping us see this dream become a reality.
Also, for more information about New Hope Academy, check out these videos on their website
In 1996 a Williamson County church became the catalyst for lasting change in the low-income neighborhoods of Franklin, Tennessee, when it opened the doors of New Hope Academy. Here, elementary school children and families of all races, economic brackets, and cultures learn, love, and live together in an environment that extends acceptance, hope, and a faith-based education to every child. New Hope Academy reserves 50% of its seats for low-income children and raises over $1,000,000 annually to provide scholarships to those students.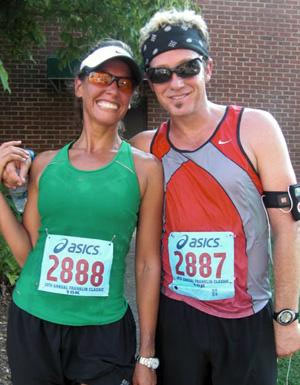 ###
For more information on TobyMac, visit the JFH Artists Database.

[2020]
Jan. | Feb. | March | April | May | June | July | Aug. | Sept. | Oct. | Nov. | Dec.
[2019]
Jan. | Feb. | March | April | May | June | July | Aug. | Sept. | Oct. | Nov. | Dec.
[2001 - 2018]
Visit our complete MUSIC NEWS ARCHIVE