JFH NEWS SHORTS FOR JUNE 8, 2009
News on Everyday Sunday, Showbread, Skillet, Hands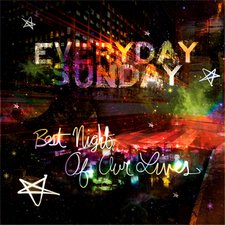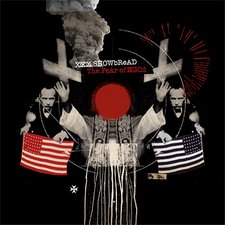 NEWS SOURCE: a Jesusfreakhideout.com report
June 8, 2009
Everyday Sunday Streams New Album Today!
Today, Everyday Sunday posted 10 songs from their new album Best Night Of Our Lives, which releases next week, streaming on their myspace! "Go to www.myspace.com/everydaysunday to get a huge sneak peak of the new album, Best Night Of Our Lives! You can hear 10 of new songs (that's all MySpace will allow), including the remix for the single, "Best Night Of Our Lives" featuring Soul Glow Activator from Family Force 5! THIS IS THE LAST WEEK YOU CAN DOWNLOAD THE SINGLE, "BEST NIGHT OF OUR LIVES", FOR FREE! DO IT! We would love for you to tell everyone you know. Put the songs in your profile. We can't tell you how much it would mean to us. We would not be here without you guys, so thanks for all your support! - Trey/Tyler/Kevin/Nick"
Skillet Debuts New Song On MySpace!
Skillet has posted a brand new song on their MySpace from their upcoming album release, Awake! Check out "Hero" now - here!



Showbread Posts The Fear Of God Tracklisting
With the recent completion of Showbread's new album, The Fear Of God, the band has released the tracklisting for the record! Check it out below...
1. I'm Lost
2. Nothing Matters Anymore
3. Lost Connection With The Head
4. Regret Consumes Me
5. Out Of My Mind
6. Vehement
7. The Great Emasculation
8. Shepherd, No Sheep
9. Let There Be Raw
10. I Think I'm Going To See You
11. Precursor
12. The Fear Of God
13. Until We Meet Again
Hands Prepare For July 21 Release
This just in from Facedown Records... "As the summer debut of Hands' first Facedown album, Creator, draws near, the band has released the first single "Hurricanes" to stream on their myspace. The pre-order is also up now and includes the CD, a shirt, and a limited edition poster for $9.99. The first 100 orders will receive the poster hand-signed by artist Dave Quiggle. Hands' sound has been touted by Alternative Press Magazine as "wave after wave of musical awesomeness." You can check it out here: http://myspace.com/wearehands. Preorder: http://facedown.merchnow.com/products/104052

For more info on these artists, visit the JFH Artists Database.


[2022]
Jan. | Feb. | March | April | May | June | July | Aug. | Sept. | Oct. | Nov. | Dec.
[2021]
Jan. | Feb. | March | April | May | June | July | Aug. | Sept. | Oct. | Nov. | Dec.
[2001 - 2021]
Visit our complete MUSIC NEWS ARCHIVE