RECORD ATTENDANCE AT CAMP ELECTRIC 2009!
SPIRITUAL IMPACT "OVERWHELMING" AS OVER 1,200 TEENS RESPOND TO MUSIC AND MINISTRY THAT ROCKS!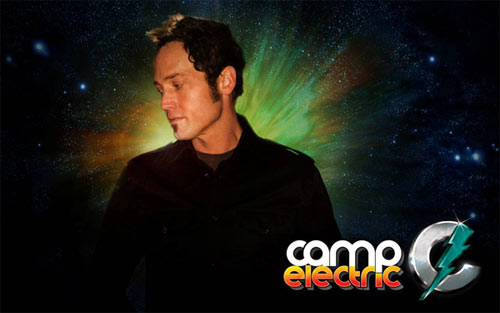 NEWS SOURCE: MorningStar PR
July 1, 2009
(Nashville, Tennessee) – July 1, 2009 – Camp Electric's cool summertime 'all access' invitation for young musicians, ages 13-18 to 'come rock' in Nashville this week with top Christian artists and musicians has proven for a second year to be a unique, life-changing spiritual experience for many of the record 1,200 teens registered.
"Kids literally jammed the altar call Monday night (29th) after David Nasser spoke—in fact we estimated more than 400 went forward to make first-time decisions or re-commitments to Christ," noted John Sanders, President of Camp Electric and onsite for the June 28th-July 2nd camp session being held at Trevecca University's Nashville campus. "It was a spontaneous and overwhelming response to the ministry and a real credit to the counselors on hand to so effectively handle and pray with the sudden outpouring of so many young people," Sanders noted.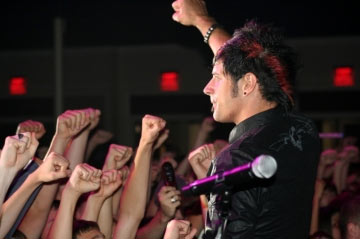 Born in Iran, David Nasser is one of the nation's frontline Christian speakers in reaching the culture of 'Generation Next.' He speaks to more than 700,000 people each year through revivals, citywide rallies, camps and school assemblies.
"Camp Electric has quickly become America's premier event for students who not only want to hone their skills as musicians but more importantly who want to tune their hearts to lead their generation to authentic worship," noted Nasser from Nashville.
Camp Electric's spiritual emphasis combines with a totally unique experience of 'hands on' exploration of Christian music. Daily sessions with top Christian musicians offer campers instructional sessions, personalized tips and tune-ups on their musicianship skills, opportunities to perform for industry professionals, and encouragement towards professional goals and performance excellence.
Performing at nightly concerts during the camp are some of the biggest artists in Christian music—artists that this year include Camp Electric co-owner, multi-platinum artist tobyMac, plus performances by Kutless, BarlowGirl, Red, and Pillar.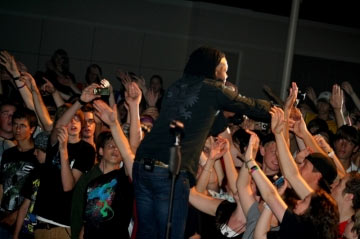 On the heels of a complete sell-out during its' first staging in Nashville last summer, Camp Electric offered registrants an expanded 'two session' registration option this year. The second session will be presented on campus at Trevecca July 5th-9th.
Camp Electric is promoted by the nation's leading promoter of Christian themed concerts cruises, and events, The Premier Group.
Notes John Sanders of Premier: "Camp Electric is an event where teens can interact and hang with their friends, jam with their music, have a front row seat at major concerts each night, and have a full 'all access' music experience with top Christian musicians and instructors on a one-on-one basis. More than that, it's an event with one ultimate goal: To spiritually enrich the lives of America's youth through the medium of Christian music."
For complete information on Camp Electric resource: http://www.campelectric.com
Or phone: 1-800-755-0242
###


[2021]
Jan. | Feb. | March | April | May | June | July | Aug. | Sept. | Oct. | Nov. | Dec.
[2020]
Jan. | Feb. | March | April | May | June | July | Aug. | Sept. | Oct. | Nov. | Dec.
[2001 - 2020]
Visit our complete MUSIC NEWS ARCHIVE