SHOW HOPE OFFERS ITS 2000th FINANCIAL GRANT;
Yet, Financial Resources Are Still Vital And Desperately Needed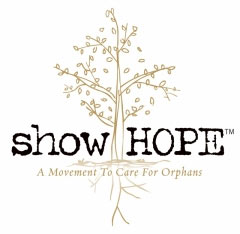 NEWS SOURCE: Vining Media
October 8, 2009
Nashville, TN - October 8, 2009 - Steven Curtis Chapman and his wife Mary Beth are well-known for their long legacy of advocating on behalf of the world's orphans. Show Hope, the non-profit organization they founded, mobilizes individuals and communities to care for orphans. The ministry also provides waiting children with families by giving financial grants to those adopting, and Show Hope is proud to announce that they have recently given their 2000th grant to an adopting family!
Since its inception, Show Hope has financially helped provide forever homes for over 2,000 orphans from 40 countries, resulting in a truly worldwide impact. Yet, still so much more pecuniary assistance is needed. Their Adoption Aid Grant program receives at least 150 new adoption assistance financial grant requests each month. Currently, at an average financial grant of $3,000-$4,000, Show Hope is able to help roughly 25-35 families a month, far less than the requested amount, by 60%.
Below is a testimonial excerpt from The Jones family (pictured below), one of the numerous families that have received a Show Hope Adoption Aid Grant. Through their their story, they share their adoption experience and the gift of Show Hope's Adoption Aid Grant program:
The Jones family, adopted Nya from Ethiopia:
We had almost no money to apply toward our adoption, no idea who this child would be, and no clue how to convince our loved ones that this was indeed the Lord's will for our lives. There were nothing but unknowns...
When we finally received the referral for our sweet girl, it all made sense. Of course this child was ours! We loved her more than life but still lacked the resources to complete our adoption! How would we get her home where she belonged? That is where Show Hope comes in. Unexpectedly, and at the exact moment most needed, we received a substantial grant from Show Hope! She went from an orphan to a daughter because of your generosity and love. There is no display of gratitude that would suffice for what you have done for us.
But the question remains: Who will go? Many families may be willing but are afraid to take the leap of faith because of the terribly high cost of adoption. That is why we thank God for people like you, who could use their resources for themselves but, instead, sacrifice so that these little ones experience the truth that they are not forgotten by God! Our daughter is too young to appreciate what you have done, but she will one day. She will be grateful beyond words as we are now.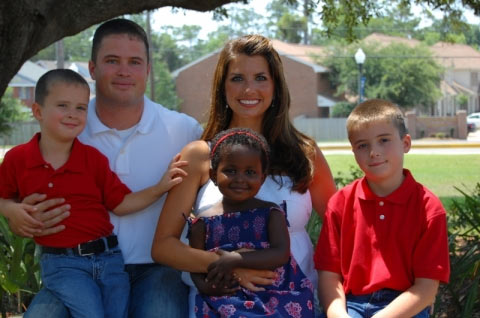 Yes, Show Hope has financially helped provide for numerous orphans and families, just like the Jones'. Yet, it is imperative for Show Hope to obtain more financial assistance, through individuals and communities, to be able to help out the thousands more children and families that are in need of a forever home.
For more information how you can help through the Show Hope sponsorship program, thorugh a one-time donation and more, please visit:


[2021]
Jan. | Feb. | March | April | May | June | July | Aug. | Sept. | Oct. | Nov. | Dec.
[2020]
Jan. | Feb. | March | April | May | June | July | Aug. | Sept. | Oct. | Nov. | Dec.
[2001 - 2020]
Visit our complete MUSIC NEWS ARCHIVE