BEBO NORMAN OVERWHELMED BY GUITAR AUCTION
FINAL BID FOR HAITI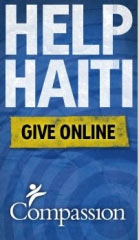 NEWS SOURCE: Overture Media
January 25, 2010

NASHVILLE, TN…January 25, 2010...Last week BEC Recordings' artist Bebo Norman decided to help make a difference giving back to Haiti relief by auctioning his personal Everett Laurel guitar on EBay. After one week of bidding, the auction closed on Friday night with an amazing closing price of $51,100. All funds will be going to Compassion International for Haiti relief.
"I don't have the words to explain how overwhelmed I've been by this entire process - from the initial response of Twitterers who really inspired this in the first place, to the BEC publicity and radio teams who hit it out of the park, to the extreme willingness of radio stations all over the country to support it in any way they could," shares Bebo. "And the final results of the auction absolutely blew the doors off any expectations I could have ever dreamed of with such generosity from the bidders and the overabundance of God. Obviously, this was not at all about a guitar, but instead was such a beautiful picture of the body of Christ actually being the body of Christ – using whatever gifts they have at their disposal to serve the people in Haiti that are so desperately in need."
Bebo and his team would like to thank the radio stations, press outlets and his fans for helping make this auction a success. Bebo also continues to urge fans to give to those hurting in Haiti through organizations such as Compassion International.
About Bebo Norman:
The beginning of Bebo Norman kicked off when he took a year between college and medical school to try his hand as a performing artist and had soon enough sold fifty thousand self-made copies of The Fabric of Verse (1996) at coffeehouse shows, out of the trunk, and online. Norman's 1999's national debut, Ten Thousand Days, landed Norman on the cover of CCM—a rare honor for a new artist. The follow-up, Big Blue Sky, was voted No. 1 Christian album of 2001 by the editors at Amazon.com. Myself When I Am Real (2002) earned seven Dove Award nods and charted the defining hit, "Great Light of the World." Recent projects Try (2004) and Between the Dreaming and the Coming True (2006) continued the steady climb, the latter gaining a near-perfect score at ChristianMusicToday.com, which called it "his best." In 2007, Norman partnered with Seattle's BEC Recordings to release his first Christmas project that garnered another Dove nomination. In 2008, Bebo Norman released another critically acclaimed project (self-titled) receiving such reviews as "…feels like the beginning of a vibrant new chapter in an already distinguished career" (Billboard). Norman resides in Tennessee with his wife and two children.
- ### -
For more info on Bebo Norman, visit the JFH Artists Database.


[2020]
Jan. | Feb. | March | April | May | June | July | Aug. | Sept. | Oct. | Nov. | Dec.
[2019]
Jan. | Feb. | March | April | May | June | July | Aug. | Sept. | Oct. | Nov. | Dec.
[2001 - 2018]
Visit our complete MUSIC NEWS ARCHIVE