CAMP ELECTRIC 2010 "AMPS IT UP" WITH 'ROCK THE CAMP' NATIONAL ONLINE TALENT SEARCH LAUNCHING THIS MONTH!
TOP NEW CHRISTIAN TALENT WILL WIN MAJOR INDUSTRY EXPOSURE AND A 'DREAM LIST' OF OPPORTUNITIES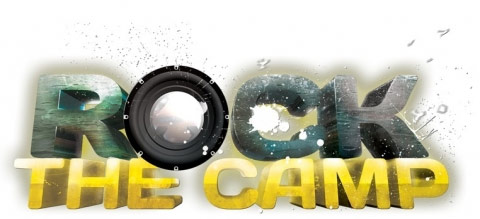 NEWS SOURCE: MorningStar PR
February 2, 2010
(Nashville, Tennessee) –February 1, 2010 – Some of the biggest forces in the Christian music industry are joining together with multi-platinum artist tobyMac, to re-define the concept of "artist development."
The creative brain-trust behind the launch of America's premier Christian music "rock 'n roll fantasy camp" for young musicians —Camp Electric—is this year amping up the new "ultimate" experience for undiscovered young artists hoping to shatter the glass between the known and unknown in finding success in the music industry.
Hitting the stage this month from the Camp Electric franchise is a unique new web driven talent search— "Rock The Camp"—targeted at driving an online 'battle of the bands' style competition for all ages with fan based voting to drive exposure and national recognition for the next potential 'big artist' music break-outs in the Christian music genre.
Joining the Camp Electric creators on the search are some of the most influential major industry components that fuel Christian music on the retail, radio, performance, and live event production levels. Sponsors of "Rock The Camp" include Air1 Radio, K-Love Radio, Premier Christian Cruises, Premier Productions, Gotee Records, and more.
A true believer in the concept and a musical center-piece of the newly launched competition is multi-platinum, multi-Grammy winning artist tobyMac—the self-styled musical genius and creative force in Christian music who believed so much in the Camp Electric concept that he began an on-going creative partnership with the event in 2009.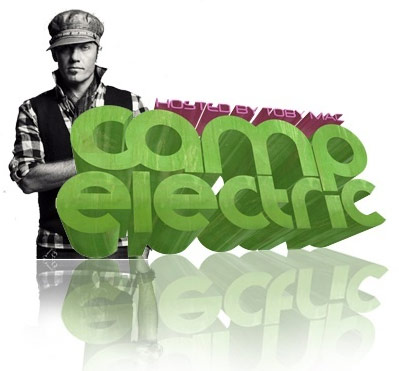 tobyMac is adding not only his formidable presence as a competition judge—but his stage—as a grand prize to the winner of the "Rock The Camp" competition. The opportunity to open for him onstage at Camp Electric 2010, July 11-15th in Nashville will be awarded to the winning entrant.
Other major prizes include a recording session with one of the industry's top producers, Paul Ebersold, whose credits list include production of such top artists as Skillet, Third Day, 3 Doors Down, and Sister Hazel. Additionally, the "winning" experience will boast a kicked-back vacation (and performance slot) on Premier Christian Cruises' January 2011 presentation of the annual "K-LOVE Friends & Family Music Cruise."
Notes David Pierce of sponsoring K-LOVE and Air 1 Radio: "Rock The Camp is all about finding a new generation of musicians with a heart for God. Combine the competition with the experience of Camp Electric, and add tobyMac to the mix, and this is gonna blow up! Can't wait to see who emerges!"
Between January 1st and February 28th artists and musicians will have the opportunity at the "Rock The Camp" website of uploading a performance video or audio file of their music for contest consideration. Beginning February 1st, the submissions will be open to fan votes in the first round of competition to identify the Top 50 new bands/artists presenting their music. Those posting their music are encouraged to aggressively "viral market" their participation through the universe of online and social networking mediums and urge their fan support bases to rally the vote.
Second round voting will begin March 1st with the Top 50 fan voted artists/bands showcased on the website for selection of the Top 10 finalists. The final ten competitors will advance to a final round judging by a panel of top industry professionals that will include tobyMac; award winning producer, Paul Ebersold; President of Gotee Records, Joey Elwood; David Pierce, Chief Creative Officer of K-LOVE and AIR 1 Radio; talent/booking executive Jeff Roberts, President of Jeff Roberts Associates.
John Sanders who helped develop the "Rock the Camp" concept, notes: "We're convinced that the biggest new artists in Christian music are already out there on the web trying to get their music heard. It's a new day in the music industry with the best new talent creating not only innovative new music, but innovative new ways to market themselves and build a fan base. Our vision is that encouraging a central web destination like this one to attract new talent and get it in front of key industry influencers is a major component to pumping exciting new energy into Christian music on the way to developing the super bands and artists of tomorrow."
Those wishing to enter "Rock The Camp" are encouraged to resource additional information online at www.campelectric.com
# # #


[2022]
Jan. | Feb. | March | April | May | June | July | Aug. | Sept. | Oct. | Nov. | Dec.
[2021]
Jan. | Feb. | March | April | May | June | July | Aug. | Sept. | Oct. | Nov. | Dec.
[2001 - 2021]
Visit our complete MUSIC NEWS ARCHIVE