INPOP RECORDS ADOPTS NEW "OPEN" A & R POLICY
Label To Accept Music Submissions From Artists, Managers, and Industry Professionals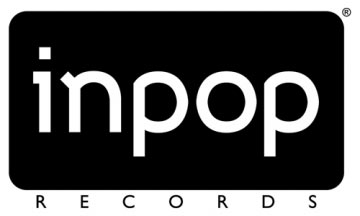 NEWS SOURCE: Savvy Media
June 25, 2010
(NASHVILLE, Tenn.) June 25, 2010 -- Inpop Records has announced a new policy for talent scouting and overseeing the artistic development of new artists. Moving forward, the label will extend an open invitation to any artist, manager, publisher, talent scout, or producer who would like to submit new music for consideration.
The initiative is intended to expand Inpop Records' potential talent pool, affording the label exposure to a wider spectrum of music styles and artists. It will also help to build relationships with up-and-coming music producers and other future industry gatekeepers as well.
Inpop Records' General Manager Andrew Patton explains, "The ever-changing nature of our industry necessitates a change in the way we find talent as well. It only makes sense to link arms with all of those who are on the front end of working and developing music's future stars. I believe it's in the best interest of Inpop to have as wide a pool as possible when considering future artists."
The new policy is effective immediately. Complete information on the submission process and procedure can be received via email from andrew @ inpop.com (*Note: remove the spaces around the "@" sign).
ABOUT INPOP RECORDS:
Inpop Records, an independent music label based in Brentwood, Tennessee, was founded in 1999 and is home to some of the best-known bands in Christian Contemporary Music. Distributed by EMI-CMG, Inpop Records has become one of the top-selling independent labels within the industry, having established a reputation for seeking out the best artists in emerging talent and for expanding the music marketplace with sound and ideas. Inpop artists have scored numerous No. 1 radio hits, earned multiple awards and nominations and achieved recognition around the world. In pop's roster includes newsboys, Superchick, Jimmy Needham, Newworldson and Article One, among others. For the most updated information, visit www.inpop.com.
###


[2022]
Jan. | Feb. | March | April | May | June | July | Aug. | Sept. | Oct. | Nov. | Dec.
[2021]
Jan. | Feb. | March | April | May | June | July | Aug. | Sept. | Oct. | Nov. | Dec.
[2001 - 2021]
Visit our complete MUSIC NEWS ARCHIVE