REBECCA ST. JAMES JOINS FOCUS ON THE FAMILY'S
"CELEBRATE FAMILY TOUR"
SAN DIEGO—DECEMBER 9TH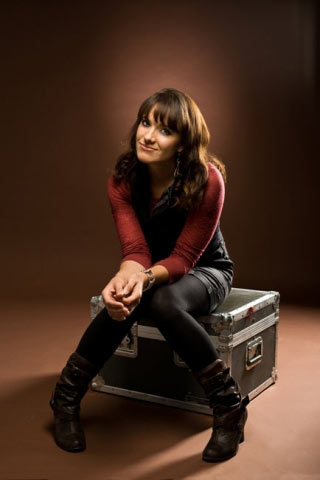 NEWS SOURCE: MorningStar PR
December 8, 2010
December 8, 2010 – Grammy® Award Christian singer and best selleing author REBECCA ST. JAMES this week joins the "Celebrate Family Tour" being presented by Focus on the Family in San Diego on Thursday, December 9th.
The unique one night event, designed to inspire families into the next generation, will feature appearances by Focus President Jim Daly, and Focus Radio's John Fuller.
Her frequent ties with the ministry of Focus on the Family since her breakthrough in Christian music as a teen in the mid-90's have increased Rebecca St. James presence as a major voice for faith and values issues –a reach that has significantly expanded to include both major Christian and mainstream media opportunities such as regular guestings on Fox News Channel's Hannity.
Thursday's event in San Diego will be held at the Town & Country Resort & Convention Center. Resource further information online at: http://tour.focusonthefamily.com/events/san-diego.aspx
Resource Rebecca St. James online at:
http://www.facebook.com/rsjames
http://www.twitter.com/rebeccastjames
http://www.myspace.com/rebeccastjames
For more info on Rebecca St. James, visit the JFH Artists Database.


[2022]
Jan. | Feb. | March | April | May | June | July | Aug. | Sept. | Oct. | Nov. | Dec.
[2021]
Jan. | Feb. | March | April | May | June | July | Aug. | Sept. | Oct. | Nov. | Dec.
[2001 - 2022]
Visit our complete MUSIC NEWS ARCHIVE